We just conducted a review of the 10 best upcoming action movies that will be released this year and now we come up with another category, animation.
You might be embarrassed at yourself thinking you are old in age but still find yourself enjoying animated films. Guess what? You are not the minority. Actually, it's quite the opposite. From year to year, animated films have been made to be better and better in terms of plotting and the animation itself. Animated Films are ones in which individual drawings, paintings, or illustrations are photographed frame by frame (stop-frame cinematography). The animated characters are designed to capture and trigger our mood to flow along with them while enjoying each of their movement. If you are a parent of young kid, the best way to treat them is absolutely bringing them to watch an animated movies. Also, you can spend your time alone or with your beloved person or people by letting your mind dance with the animated characters. We took the liberty to list ten upcoming animated movies that you should keep your eyes on for this 2018.
List of the Upcoming Animation Movies of 2018:
10. Isle of Dogs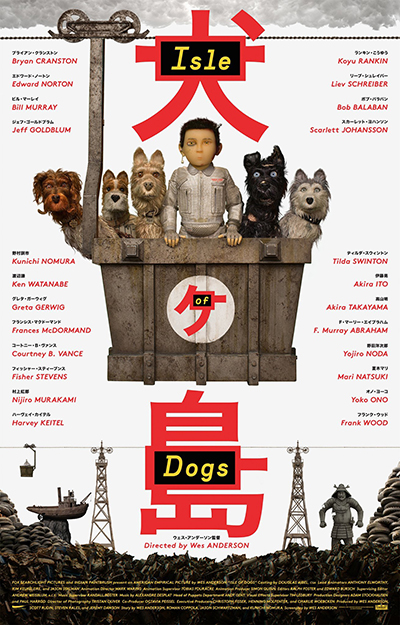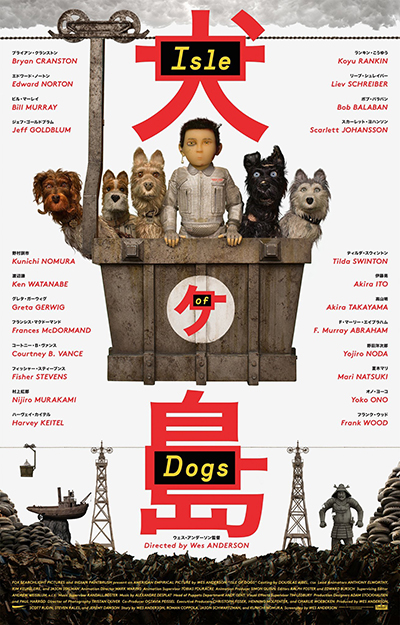 Written and directed by Wes Anderson, Isle of Dogs is an upcoming American stop-motion animated adventure film which is produced by Indian Paintbrush. The film is about a time in Japan in which dogs have been quarantined on the remote eponymous island due to a "canine flu." Canine influenza (CI), or dog flu, is a highly contagious viral infection affecting dogs and also cats. The movie is about the adventure of five dog or Isle of Dogs following by the names of Chief, Rex, Boss, Duke, and King. The dogs are trapped in an island, and they are fed up living in it. A boy named Atari Kobayashi ventures to the island to search for his dog, Spots. Atari receives their help and protection from the Japanese authorities who have come to retrieve him.
The film started its production in October 2016 in England. It features an ensemble voice cast, featuring Bryan Cranston, Edward Norton, Bill Murray, Jeff Goldblum, and Bob Balaban, among many others. It will be released on March 23, 2023 by Fox Searchlight Pictures in the United States.
Watch Video Trailer:
9. Wreck-It Ralph 2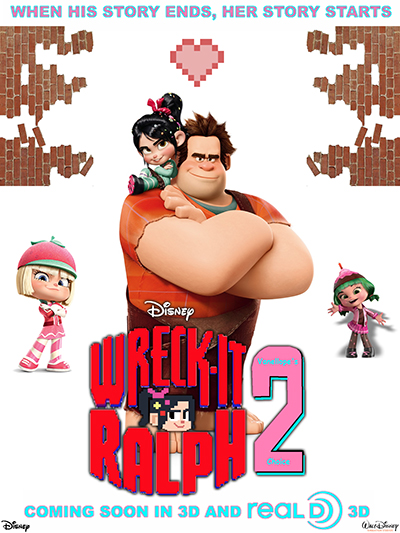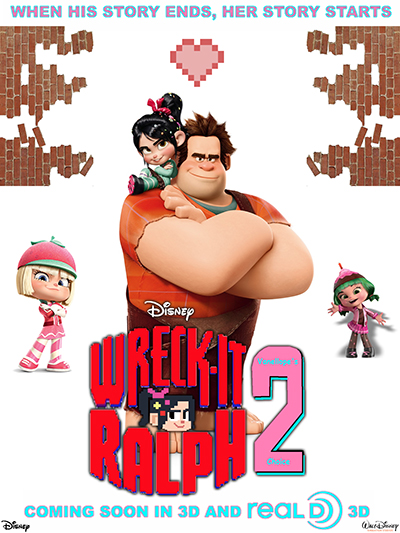 If you are into 3D animated movie, Wreck-It Ralph 2 is what you should be expecting for 2023. The film takes place six years after the events of the first film. You will get to see and get updated with Ralph's adventures in the Internet data space when a Wi-Fi router gets plugged into the arcade as he must find a replacement part to fix Sugar Rush. The journey goes with him and his best friend, Vanellope von Schweetz, and they encounter new customs, worlds, and characters, such as the trendy algorithm Yesss and the Disney Princess lineup. This film is going to be pretty exciting due to the appearance of all Disney Princesses: Ariel, Belle, Jasmine, Pocahontas, Mulan, Tiana, Rapunzel, Merida, Snow White, Cinderella, and Aurora. C-3PO, R2-D2 and Yoda from Star Wars, Iron Man and Gamora from Marvel Comics will appear in the film as well.
The film was initially announced to be released on March 9, 2023 by Walt Disney Animation Studios. However, A Wrinkle in Time took over its date. The film will be released on November 21, 2023 in 3D, 2D and IMAX.
Watch Video Trailer:
8. Sherlock Gnomes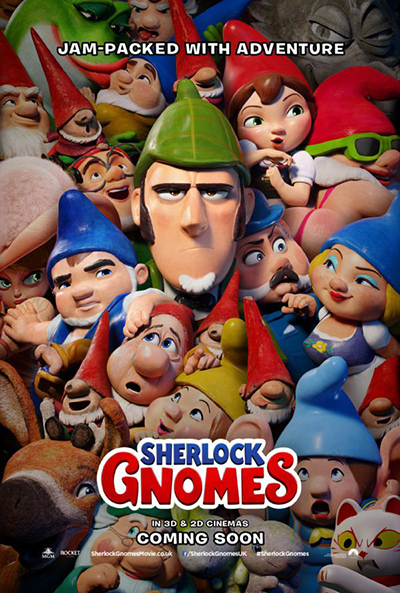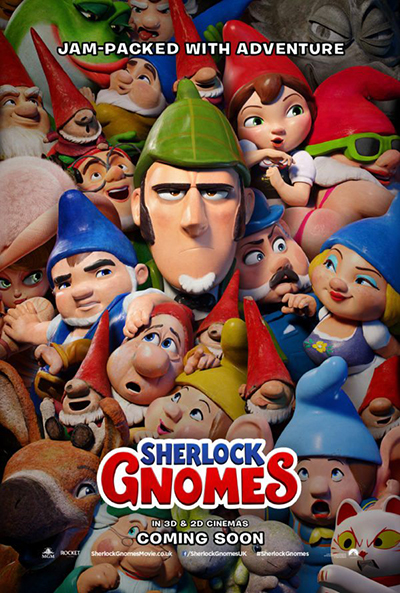 You wait is over if you're a fan of Gnomeo & Juliet. Directed by John Stevenson, in this sequel, Gnomeo and Juliet recruit detective Sherlock Gnomes, "the greatest ornamental detective," and his sidekick, Gnome Watson to help investigate the mysterious disappearance of the other garden gnomes.
This film stars the voices of James McAvoy, Emily Blunt, Chiwetel Ejiofor, Mary J. Blige, and Johnny Depp and is produced by Rocket Pictures, Paramount Animation and Metro-Goldwyn-Mayer, with the animation service provided by Paris-based Mikros Image. The film was first reported to be produced at Rocket Pictures in March 2012. In September the same year, the co-director of Kung Fu Panda, John Stevenson, came in to direct the film. It was first announced to be released in January 2023, but in May 2017, the film was pushed back two months to March 23, 2023.
Watch Video Trailer:
7. Sgt. Stubby: An American Hero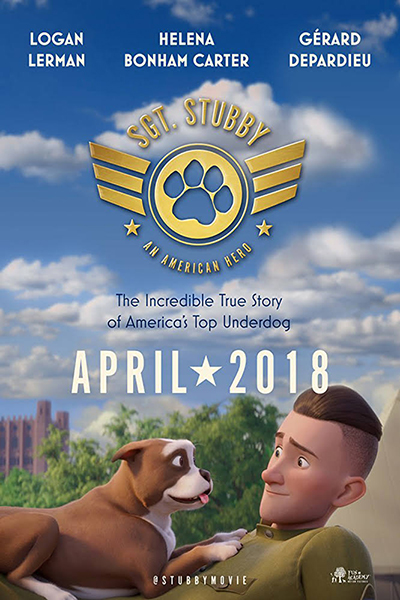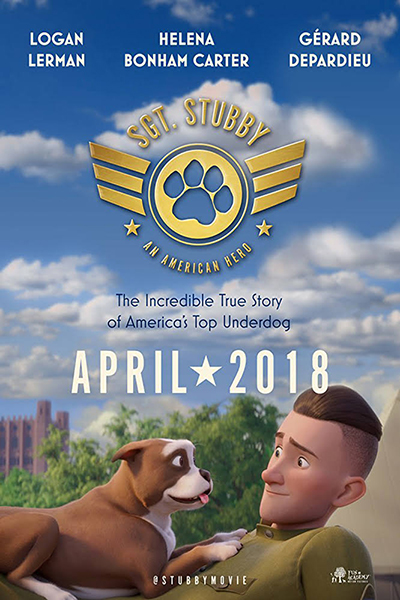 Sgt. Stubby: An American Hero is an upcoming animated film which features the life of Sergeant Stubby who eventually became a hero during World War I. A young Army doughboy Robert Conroy has his life forever changed when a little dog with a stubby tail wanders into camp as the men of the 102nd Infantry Regiment (United States), 26th Infantry Division (United States) train on the parade grounds of Yale University. The relationship between Robert and the dog grows stronger and stronger as Robert gives his new friend a name, a family, and a chance to embark on the adventure that would define a century. The two companions eventually find themselves in the trenches of France and on the path to history with French poilu Gaston Baptiste befriending the duo and accompanies them along their epic journey through harsh conditions and incredible acts of courage.
The film is being directed by Richard Lanni, and will be written by Lanni with Mike Stokey. It was announced in November 8, 2023 that Fun Academy Motions Pictures will take the charge in producing the film. The film will be released in the US on April 13, 2023.
Watch Video Trailer:
6. Incredibles 2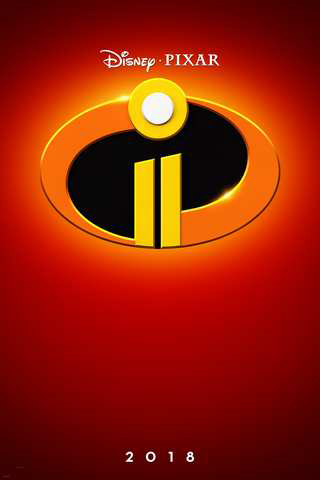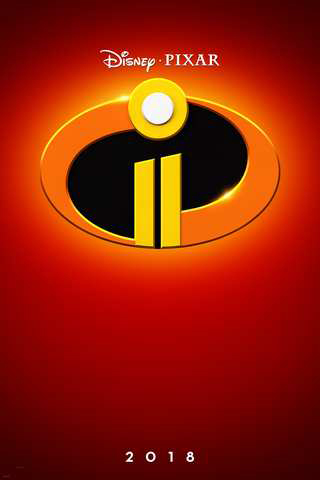 For 13 years since the first sequel, The Incredibles, that the second one is born. Incredibles 2 is in production by Pixar Animation Studios, and will be released by Walt Disney Pictures. It is being written and directed by Brad Bird, the writer and director of the first film, and features Holly Hunter, Craig T. Nelson, Sarah Vowell, Samuel L. Jackson and John Ratzenberger all reprising their roles from the first film. The storyline starts immediately after the first film. The Parr family (The Incredibles family) struggles to blend in with the ordinary people while helen Parr, also known as Elastigirl, is out fighting crime. Bob Parr, Helen's Husband or Mr. Incredible, ends up watching after their kids Violet, Dash and little Jack-Jack at home. However, they, along with Frozone, and a new super Voyd will have to battle a new villain with a sinister plot.
Actually, this film was initially annouced to be released on June 21, 2023, but it was later moved to June 15, 2023 while its former 2023 release was reserved for Toy Story 4. On February 22, 2017, Incredibles 2 was announced to be given an IMAX 3D release as part of Disney's new distribution deal with IMAX.
Watch Video Trailer:
5. Hotel Transylvania 3: Summer Vacation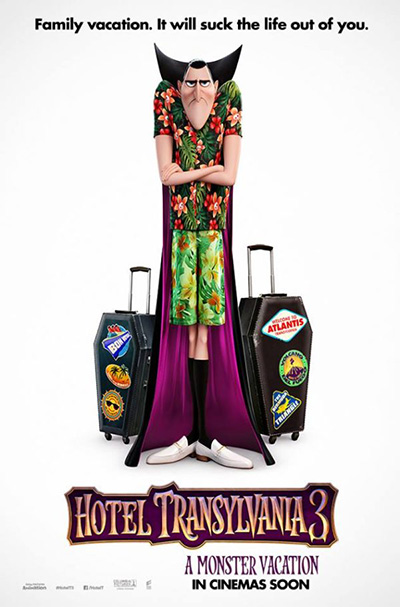 The Almighty Count Dracula finally makes up his mind. Hotel Transylvania 3: Summer Vacation is the third installment in the Hotel Transylvania franchise. Directed by Genndy Tartakovsky and co-written by Michael McCullers, this film features the voice of Adam Sandler, Andy Samberg, Selena Gomez, Asher Blinkoff, Kevin James, Steve Buscemi, David Spade, Keegan-Michael Key, Fran Drescher, Molly Shannon, and Mel Brooks. The film takes place six years after the events of its previous sequel. The Dracula family (monster and human) take a vacation on a luxury Monster Cruise Ship, where Dracula falls head-over-heels in love with the ship's mysterious captain, Ericka, who is secretly the descendant of Abraham Van Helsing, the notorious monster slayer and Dracula's ancient archenemy. Mavis, Dracula's daughter, leads the group, "Drac Pack," and they trip to stop Dracula before it's too late.
Hotel Transylvania 3: Summer Vacation was originally scheduled for a September 21, 2023 release. However, on February 6, 2017, it was moved two months earlier to July 13, 2023, switching over to Goosebumps: Horror Land.
Watch Video Trailer:
4. Smallfoot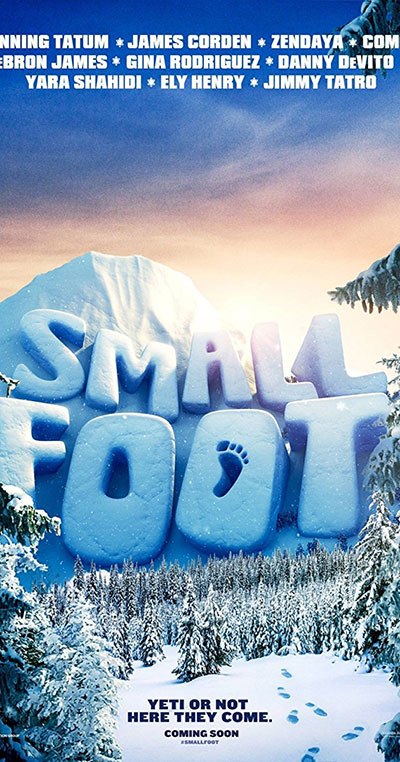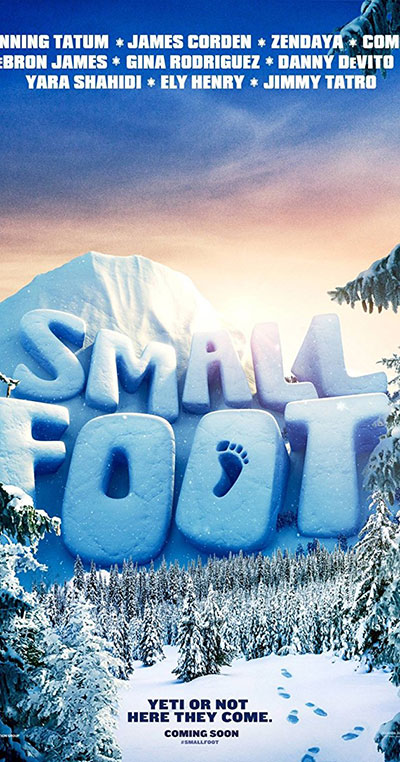 You must have heard about the mysterious creature called Bigfoot. Guess what? Right this time, in the parallel universe or the animated universe, they believe in Bigfoot's cousin, Smallfoot. Smallfoot is an upcoming American 3D computer-animated comedy film from Warner Animation Group. This film is written and directed by Karey Kirkpatrick while starring the voices of Channing Tatum, James Corden, Zendaya, Common, LeBron James, Gina Rodriguez, Danny DeVito, Yara Shahidi, Ely Henry, and Jimmy Tatro. Surprisingly, the main character of the film, Migo, is a Yeti. He believes as we do in Bigfoot that the elusive creatures known as "Smallfoots" (actually Humans) really do exist.
The animation of the film is taken charge by Sony Pictures Imageworks who had also provided animation for Warner Animation Group's Storks (2016). Smallfoot will be released on September 28, 2023.
Watch Video Trailer:
3. Arctic Justice: Thunder Squad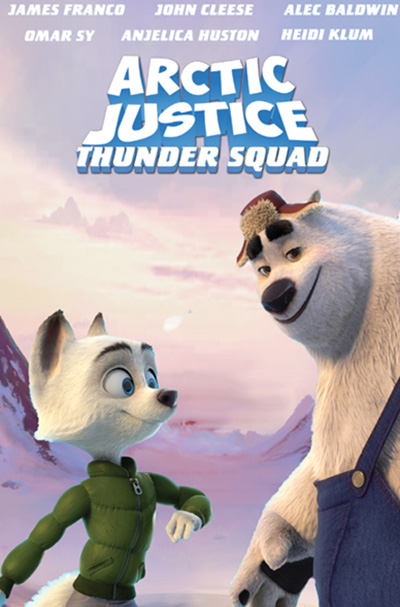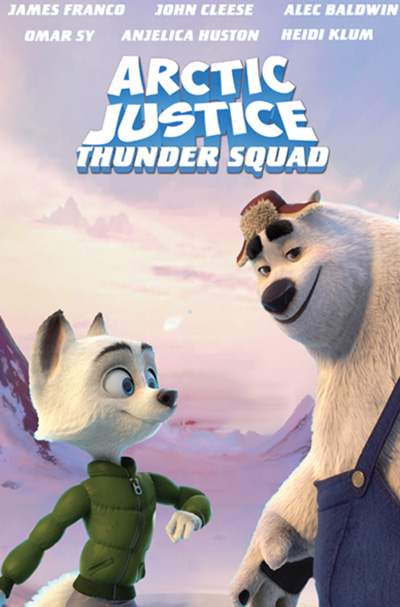 Arctic Justice: Thunder Squad is an upcoming 2023 British-Canadian animated drama which is co-written and directed by Aaron Woodley and co-directed by Dimos Vrysellas. The film stars the voices Jeremy Renner as Swifty, James Franco as Lemmy, Alec Baldwin as PB, Heidi Klum as Jade/Bertha, Anjelica Huston as Maureen, Michael Madsen as Duke, John Cleese as Doc Walrus, Omar Sy as Sal and Laurie Holden as Weez.
The plot features Swifty the Arctic fox who works in the mailroom of the Arctic Blast Delivery Service but dreams of one day becoming a Top Dog (the Arctic's star husky couriers). Swifty secretly commandeers one of the sleds and delivers a mysterious package to a mysterious location in order to prove himself worthy of the Top Dog role. Along the mission, he comes into face to face with Doc Walrus, the evil genius and the villain of the movie. Swifty discovers the secret plan of Doc Walrus of melting the polar ice caps and flood the world. Swifty has no choice but to team up with his friends to take down Doc Walrus.
The film was originally set to air in January 26, 2023 but was forward to October 19, 2023.
More information: http://www.imdb.com/title/tt4426464/
2. The Grinch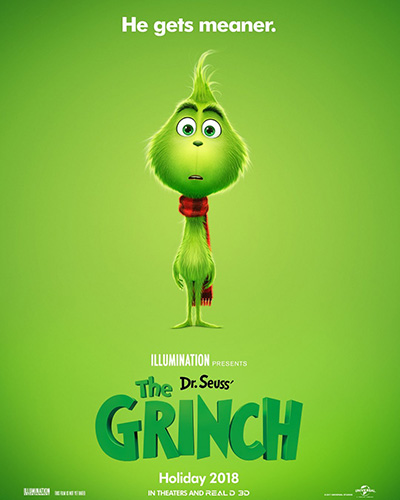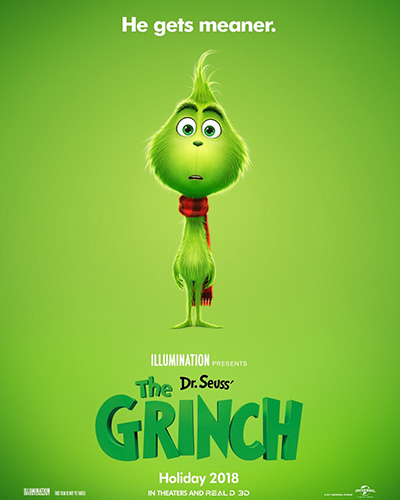 Just there when you need it, Illumination Entertainment has released a new poster for the upcoming animated film The Grinch. The feature is simply a retelling of the classic Dr. Seuss tale How The Grinch Stole Christmas, and while it doesn't arrive in theaters until next holiday season, they wanted to be sure folks don't forget about it. There have been a number of adaptations of the Dr. Seuss classic over the years, most notably the 1966 animated special and the 2000 Ron Howard-directed live-action film, which found Jim Carrey filling the role to massive box office success. This upcoming 2023 movie being directed by Peter Candeland and Yarrow Cheney, co-directed by Matthew O'Callaghan, written by Michael LeSieur and stars Benedict Cumberbatch.
How The Grinch shapes up truly makes the movie interesting. It's certainly one of the films they've been working on for the longest, so hopefully they're taking their time to really get this one right. In the meantime, check out The Grinch poster below and click here for Dave Trumbore's ranking of every Illumination Entertainment movie thus far. The Grinch opens in theaters on November 9, 2023.
Watch Video Trailer:
1. Peter Rabbit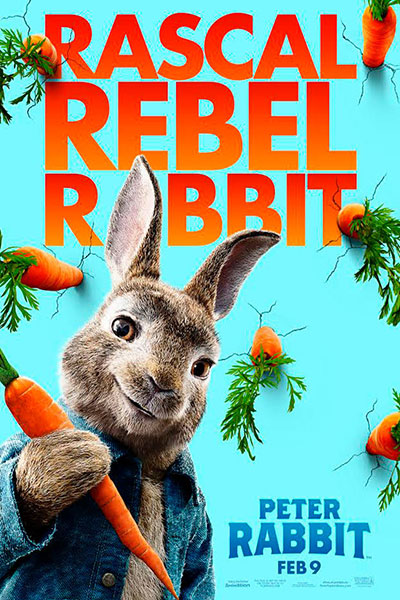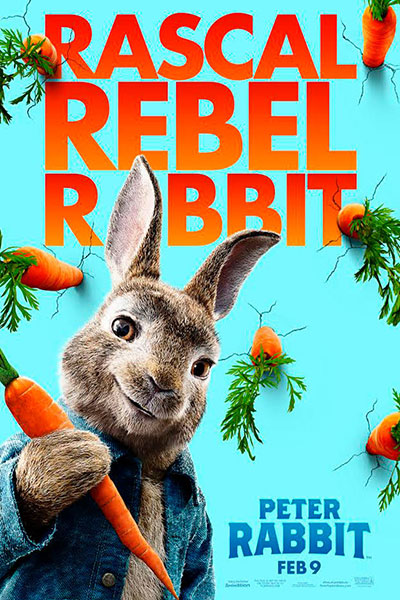 You may not be able to resist the cuteness of our animal characters here. Peter Rabbit is a 2023 3D live-action/CGI animated adventure comedy film directed by Will Gluck from a screenplay by Gluck and Rob Lieber, based on the stories of the character of the same name created by Beatrix Potter. It features voice roles played by James Corden, Daisy Ridley, Margot Robbie, and Elizabeth Debicki, and live action roles played by Domhnall Gleeson, Rose Byrne, and Sam Neill.
The production of the film began in December 2016, and live action scenes were filmed at Centennial Park in Sydney. In March 2017, filming took place at Central railway station, Sydney which was depicted as London Paddington station. A film crew were seen in Ambleside and Windermere in the Lake District in April 2017. A local toy shop on Compston Road, Ambleside, was adapted to be Mr McGregors'.
The film was released on February 9, 2023. It received mixed reviews from critics and has grossed $25 million.
Watch Video Trailer:
Conclusion
There you are! After watching some of the trailers, you might not able to wait for them. Some of them are actually in the sequel in which their precedent versions were huge hit. You might already know some of them and might also be waiting for them. Now take your calendar and note the date in. Time to let the stress go away with our top ten animated films of 2023.
Any Top 10 is a participant in the Amazon Services LLC Associates Program, and we get a commission on purchases made through our links.