If you are here, I'm going to assume that the movie already plays a part in your life. Why? Because it plays in mine too. Some people love the feeling in the hall surrounded by the sound system, some do love because they can spend time with their loved ones while the others can be alone enjoying the moment as well as reducing stress. More and more movies are being made from year to year, counting from animation, comedy, romance to action. 2018 is not going to be quiet. Many blockbuster movies are going to be out and blow your hair up. For now, I would like to walk you through 10 upcoming action movies of 2018.
10. Black Panther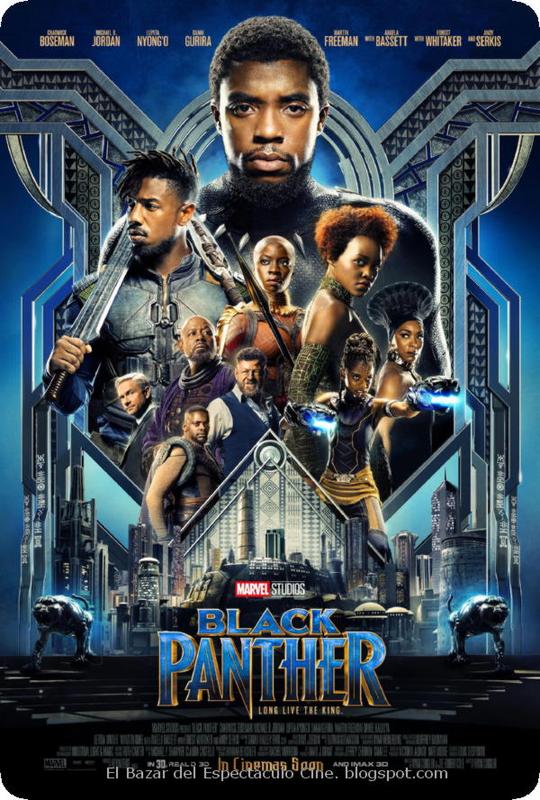 Showing the first appearance in movies, Captain America: Civil War, Black Panther is voted by most Marvel fans that the guy really deserves his own movie. Pretty chic, right? Dressing in black and figuring one of the most powerful animals in the jungle, the panther. Telling by his costume, we can start imagining him fighting as his own hero and save the world. Marvel does sense the powerful wave, and that's why they are raising him up by building his own movie.
Actually, the movie is supposed to be made way earlier than that in 1992 as mentioned by Wesley Snipes; however, things happen on the way and the production was going through multiple iterations and never coming to fruition. The main character, Black Panther or King T'Challa, starring by Chadwick Boseman, returns to his Kingdom, Wakanda, after what happened in Captain America: Civil War. Nevertheless, his kingdom is the target of the two enemies who want to bring it down. Hence, T'Challa must group up with CIA agent Everett K. Ross and members of the Dora Milaje, Wakanda special forces, to help stopping World War III.
The film is scheduled to be initially released on February 9, 2018 in the United Kingdom and February 16, 2018 in the United States in IMAX and 3D. Mark your calendar now and reserve the date to enjoy this awesome movie.
Black Panther Trailer:
9. Death Wish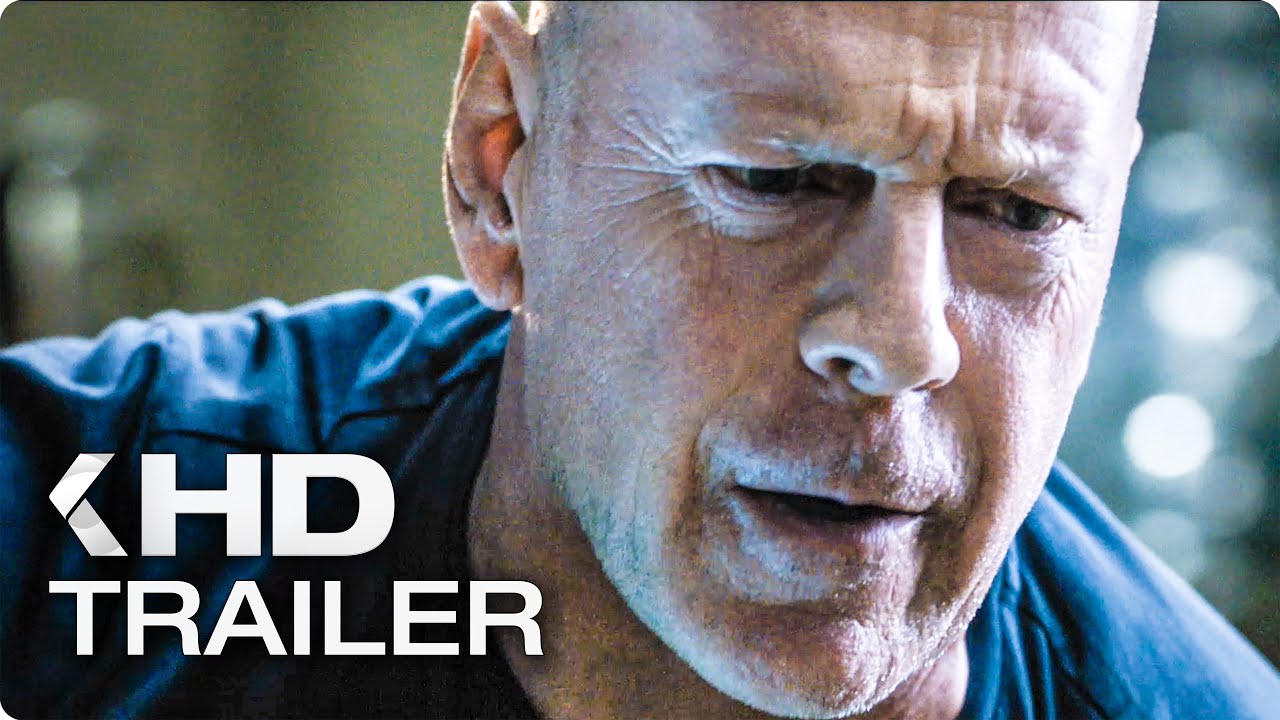 Most of the great films are the adaptation from the novel, and Death Wish is not the exception. Based on the 1972 novel written by Brian Garfield, this 2018 film is actually the remake of the 1974 film with the same name which was starring Charles Bronson. Bruce Willis plays the lead character in this film as Dr. Paul Kersey, a Chicago-based doctor. In 2006, Sylvester Stallone claimed he would be directing this remake film, but instead of having Charles Bronson character as the architect, his character would be a nice, successful cop who never uses his gun. The cop turns as his family is murdered. However, in the late 2006, Stallone officially announced he would not be directing the film.
This 2018 remake film is about a doctor in Chicago who later becomes a vigilante when his family is murdered and brutally attacked. Alongside with Bruce Willis, Vincent D'Onofrio plays Paul Kersey's younger brother, Dean Norris as Detective Rains, Kimberly Elise as Detective Jackson and other great actors and actresses. The film is supposed to be released on March 2, 2018 in the United States.
Death Wish Trailer:
8. Tomb Raider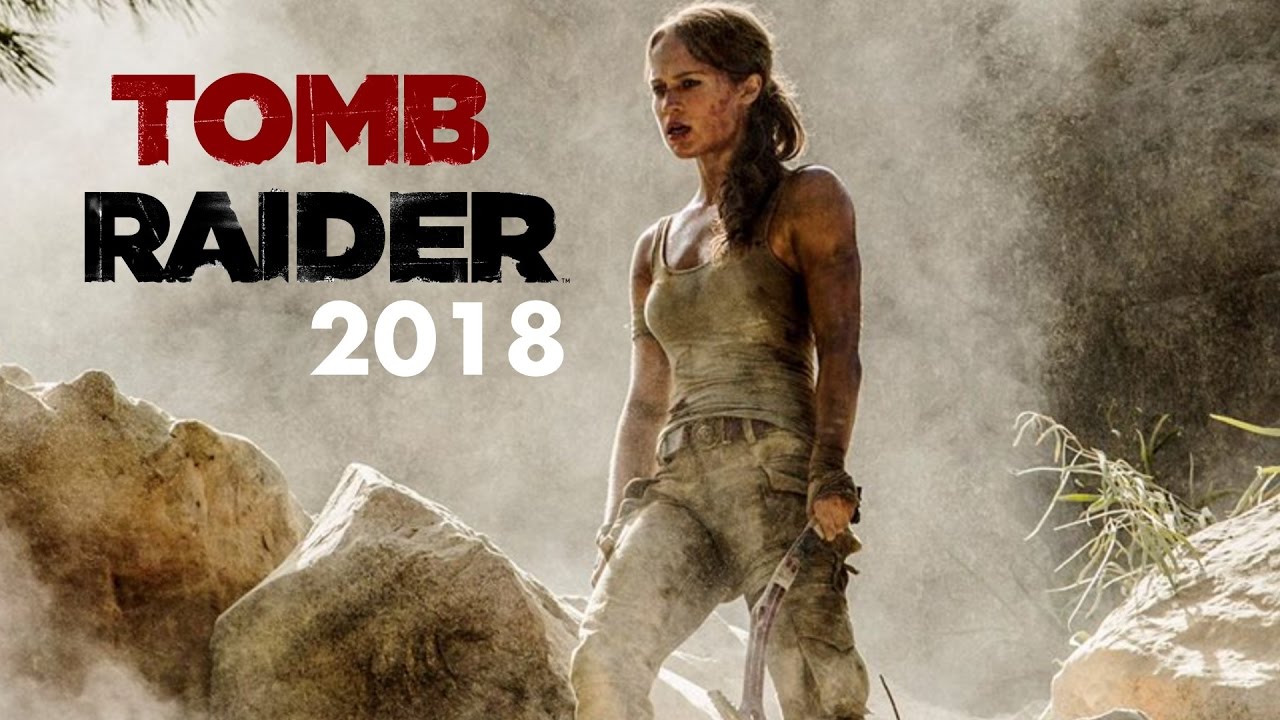 When you hear or see the word "Tomb Raider," Angelina Jolie would come into your mind. But not this time. Tomb Raider was actually first released as the video game in 1996, featuring a female English archaeologist, Lara Croft, in search of ancient treasures. A few years later, in 2001, the video game is made into film under the name, Lara Croft: Tomb Raider, starring by our lovely Angelina Jolie. For 2018, the film is directed by Roar Uthaug and written by Geneva Robertson-Dworet and Alastair Siddons, starring Alicia Vikander as Lara Croft.
This 2018 film is primarily based on the 2013 video game by Crystal Dynamics. Lara Croft of this film is going under expedition to complete her father's research and uncover ancient secrets for the purpose of clearing her name. The photography of the film took place in the UK and Cape Town of South Africa. Distributed by Warner Bros. Pictures, Tomb Raider 2018 will be released on March 16, 2018 in the United States in Real 3D and IMAX 3D.
Tom Raider Trailer:
7. Pacific Rim Uprising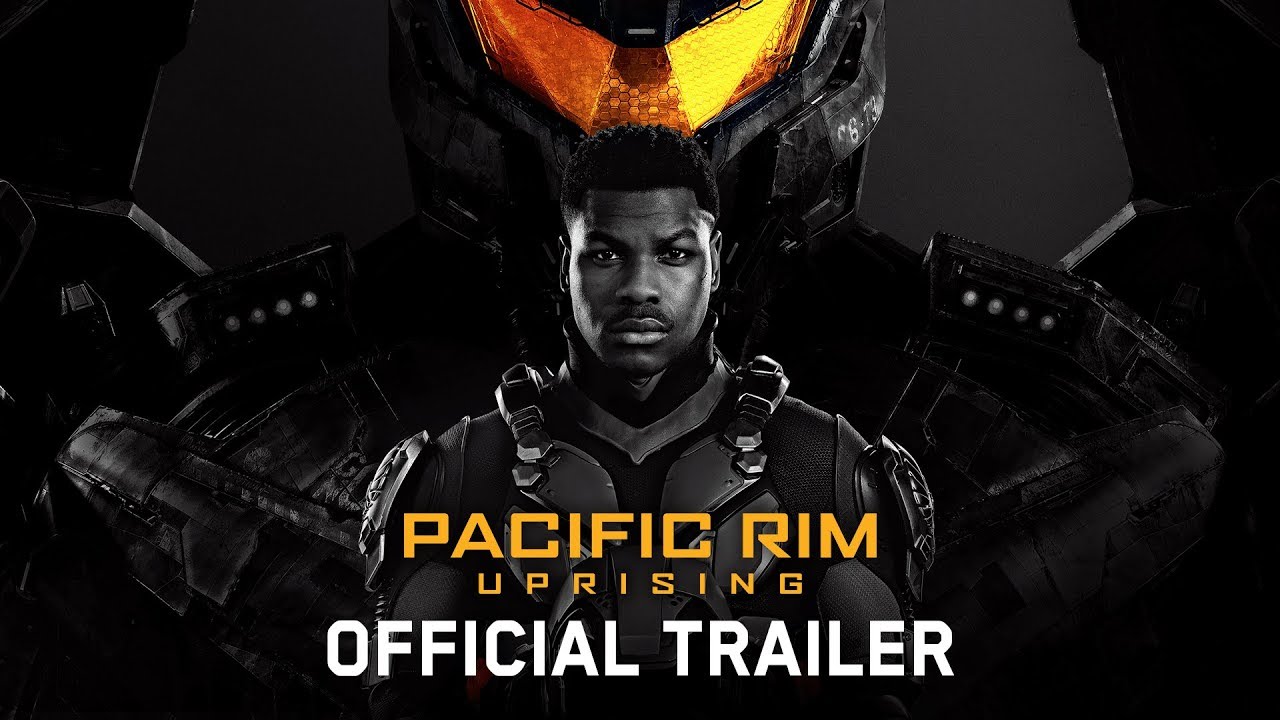 With the budget of 150 millions dollar, we can say this upcoming movie is going to be filled up with CGI that will blow up your mind. Directed by Steven S. DeKnight, this American science-fiction monster film is the sequel to the 2013 film, Pacific Rim, and stars by John Boyega, Scott Eastwood, Cailee Spaeny and others. The principal photography was taken in Australia starting on November 9, 2016 and until March 8, 2017, the filming started in China and was completed on March 30, 2017.
The film is about Jake Pentecost, son of Stacker Pentecost, reunites with Mako Mori to lead a new generation of Jaeger pilots, including rival Lambert and 15-year-old hacker Amara, against a new Kaiju threat. The Jaeger grows more powerful and becomes the global defense force in human history after the victory at Breach.
Originally, the film was supposed to be released since April 2017, but the date was postponed several times until recently that it is scheduled to be released on March 23, 2018 by Universal Pictures in 3D, IMAX and IMAX 3D.
Pacific Rim Uprising Trailer:
6. Rampage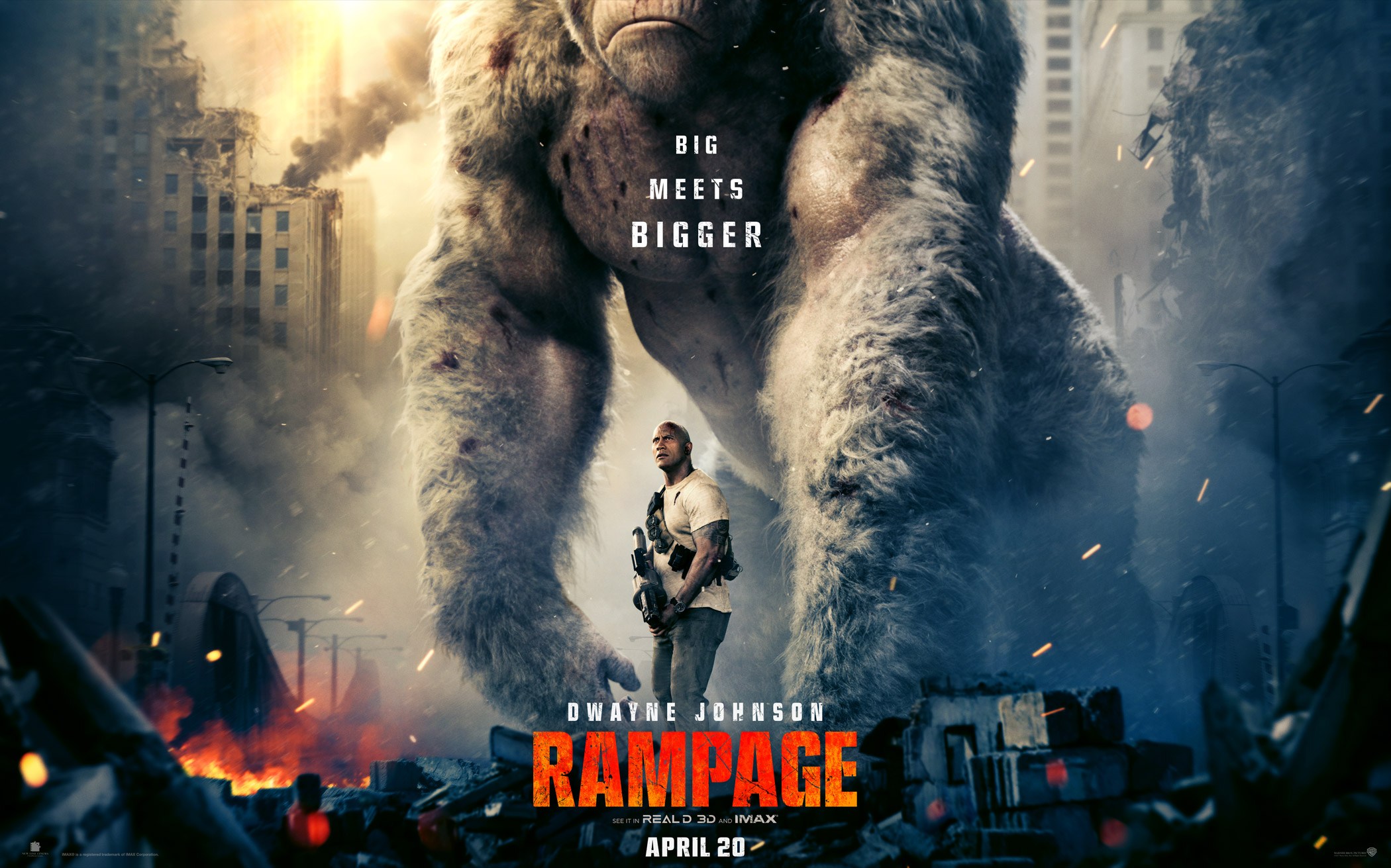 Rampage, the second film in the list, is based on the video game series of the same name by Midway Games. Dwayne Johnson or The Rock plays the lead character in the film alongside with Naomie Harris, Malin Akerman, Joe Manganiello, Jake Lacy, Marley Shelton, and Jeffrey Dean Morgan. In 2009, Warner Bros. received the film adaptation rights to the video game Rampage in 2009 when they acquired Midway Games for $33 million.
Dwayne Johnson plays a primatologist named Davis Okoye who keeps people at a distance and possesses a great bond with an extraordinarily intelligent, albino silverback gorilla named George. The gorilla experienced a mysterious genetic experiment mutates that turned him (George) into a creature of enormous size. Simultaneously, two other animals, a wolf (Ralph) and crocodile (Lizzie) have also undergone the same experiment. These super-gigantic animals battle each other for supremacy, so Okoye must team with Dr. Kate Caldwell, a genetic engineer, to secure an antidote to stop the battle and save his beloved friend.
Rampage is scheduled to be released on April 20, 2018 in 3D and IMAX by New Line Cinema in the United States.
Rampage Trailer:
5. Maze Runner: The Death Cure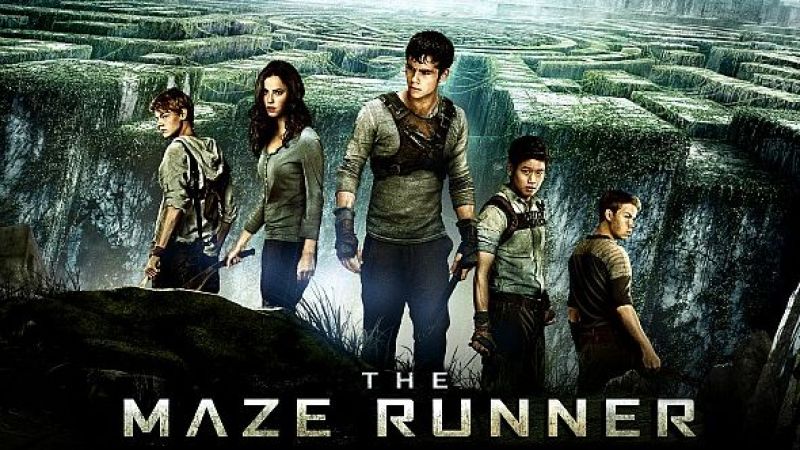 Another movie added this year to the Maze Runner film series. Maze Runner: The Death Cure, whose sequel to the 2015 film, Maze Runner: The Scorch Trials, is directed by Wes Ball from 20th Century Fox. Began on March 14, 2016, the principal photography was taken in Vancouver, British Columbia. However, actor Dylan O'Brien got injured on set, and the film was scheduled to resume filming on May 9 and complete principal photography on July 26. Nevertheless, the product was shut down again as O'Brien's injuries were a lot more serious. The filming resumed on March 6, 2017 in Cape Town, South Africa.
The last of the "Gladers" immune to the Flare virus, Thomas, Newt and Frypan, lead by Vince, leave their camp base to rescue their friend, Minho, who is being tested by the organization WCKD for a Flare cure.
The film was actually scheduled to be released on February 17, 2017, but it was later delayed until February 9, 2018 due to the injury of Dylan O'Brien. The film will premiere on January 26, 2018 in 3D, 2D, IMAX and IMAX 3D.
Maze Runner: The Death Cure Trailer:
4. Deadpool 2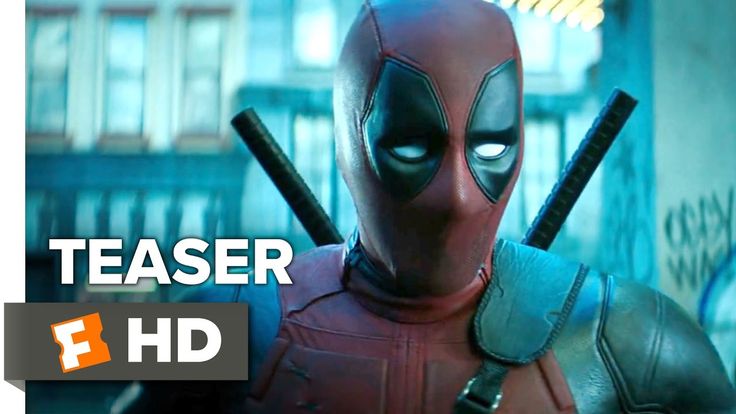 It's not Deadpool I (One) that Deadpool actually appeared first in movie. In 2008, in X-Men Origins: Wolverine, you already see Deadpool, starred Ryan Reynolds, fought with Wolverine in the final scene of the movie. Then, until 7 years later, 2016, that Deadpool got his own movie. However, the difference between Deadpool in the X-Men and Deadpool standalone that Deadpool standalone is way funnier than that in the X-Men. Hitting 8 score on IMDb, Deadpool I seems to be performing incredibly great, and Marvel fans are really counting down for the Deadpool II.
Wade Wilson or Deadpool, after his near-fatal knee boarding accident, gets on an expedition to achieve his dream as Poughkeepsie's most celebrated French Bulldog breeder while also learning to cope with an open relationship. The expedition requires him to battle ninjas, tight-assed metal man as he also discovers the importance of family, friendship, and creative outlets for his very open-minded sex life.
The film took place in British Columbia, Canada, from June to October 2017 and is scheduled to be released on May 18, 2018 in the United States.
Deadpool 2 Trailer:
3. Antman and the Wasp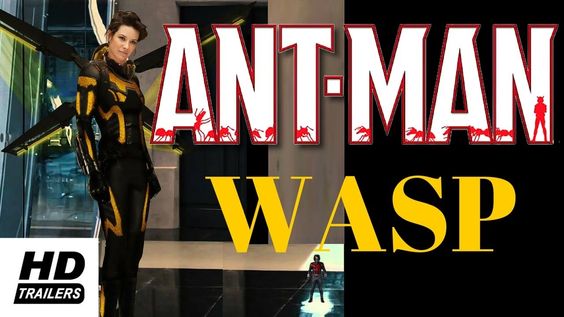 Marvel really gets its fans up from the chairs a lot of times this year. Following its sequel, Ant-Man, in 2015, the second version is about to be released soon this year. Plus, the title has most of us wonder and curious about the additional character, the Wasp. The film is produced by Marvel Studios and distributed by Walt Disney Studios Motion Pictures with the famous actor, Paul Rudd, playing the leading role and writing the screenplay.
The film follows the events of Captain America: Civil War when Scott Lang or Ant-Man was on Team Captain America. After the war, Scott Lang works hard to balance his life as the father and the hero, Ant-Man. He is later presented on a new mission which requires him to team up with Hope van Dyne (starring by Evangeline Lilly) as the Wasp.
The movie is scheduled to be released on July 6, 2018 in the US in IMAX and 3D.
Antman and the Wasp Trailer:
2. Avengers: Infinity War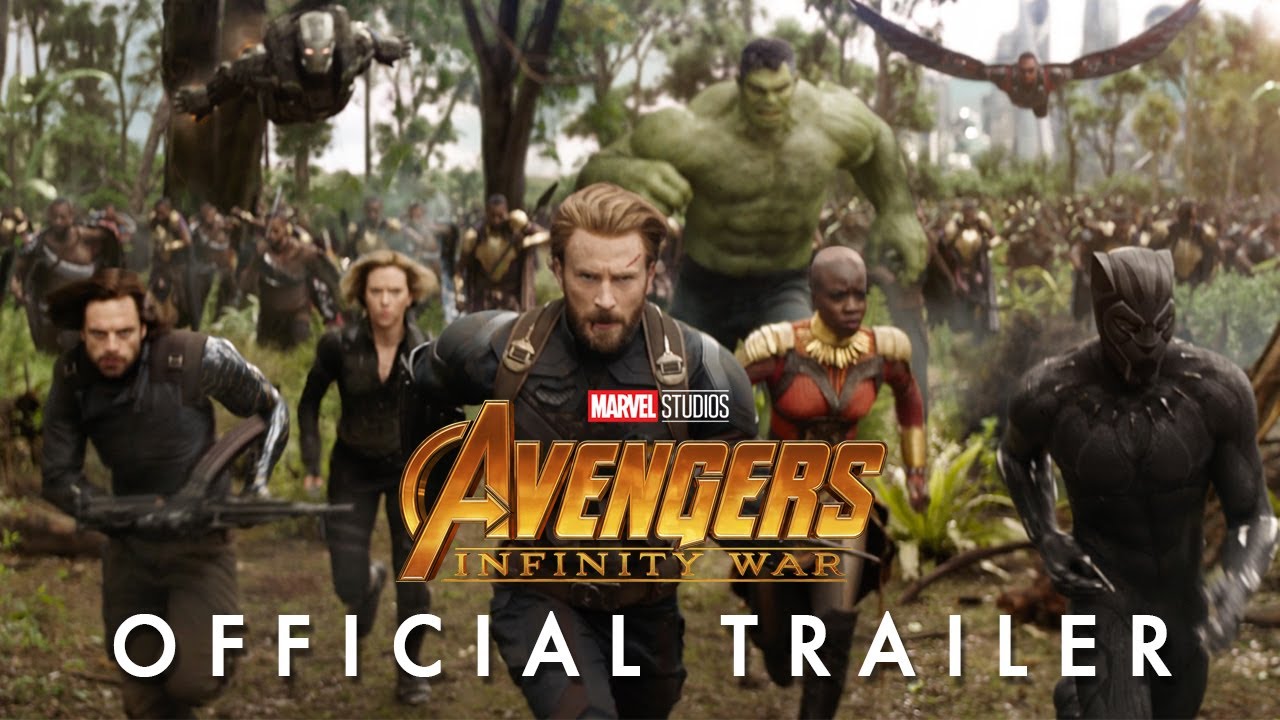 I guess that is what most Marvel fans have been looking forward to this year. Intended to be the sequel to the 2012 Avenger and 2015 Avenger's Age of Ultron, the film is produced by Marvel Studios and distributed by Walt Disney Studios Motion Pictures. The filming started in January 2017 until July 2017 at Pinewood Atlanta Studios in Fayette County, Georgia.
As most of you might dream of, the team of Avenger and Guardians of the Galaxy join force to take down Thanos who arrives Earth to collect the Infinity Stones which can make him extremely powerful and control the universe.
The film is scheduled to be released on May 4, 2018 in the US in IMAX and 3D.
Avengers: Infinity War Trailer:
1. The Equalizer 2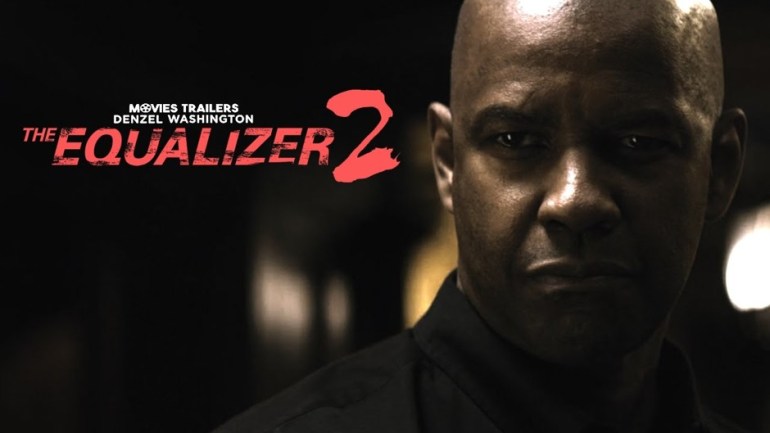 People have been talking about John Wick, the man who killed Boogeyman and single handedly can take down a whole organization of mobsters. However, not many of them know about the great former CIA-agent, Robert McCall (his fake new name), whose life is as a normal citizen but take down the Russian mobsters who torture the people in his city. The official news has been made on the upcoming mission and fans must be curious of what/who this guy is up to this time.
Starring Denzel Washington, Ashton Sanders, Pedro Pascal, Melissa Leo, and Bill Pullman, the film began its principal photography in the South End area of Boston Massachusetts on September 14, 2017. The plot is not yet available this time of writing, but the film is scheduled to be released by Sony Pictures on August 3, 2018.
More information: http://www.imdb.com/title/tt3766354/
Conclusion
Some of you might already have guessed few or most of the movies in the list, and there's no doubt since you might be waiting for them since last year or so. We can see that most of the movies are actually the sequel to their precedents while a few others are the adaptation from the novels and video games. Call your friends up, mark your calendar now and also some money to enjoy the maybe greatest movies in 2018.
Any Top 10 is a participant in the Amazon Services LLC Associates Program, and we get a commission on purchases made through our links.