Staying in a room that is conducive and comfortable is always one of the things that everyone loves and wishes to have. That is not all that you can get from us but we have gone down to the roots to select the best items that you can use. When you need a product that gives you either a conditioner and a heating ability, you're in the right place, we're collecting 10 of the best split-system air conditioners considered as the best selling products in the year of 2023 for your review.
List of the Best Split-System Air Conditioners of 2023:
10. Senville Split Air Conditioner and Heat Pump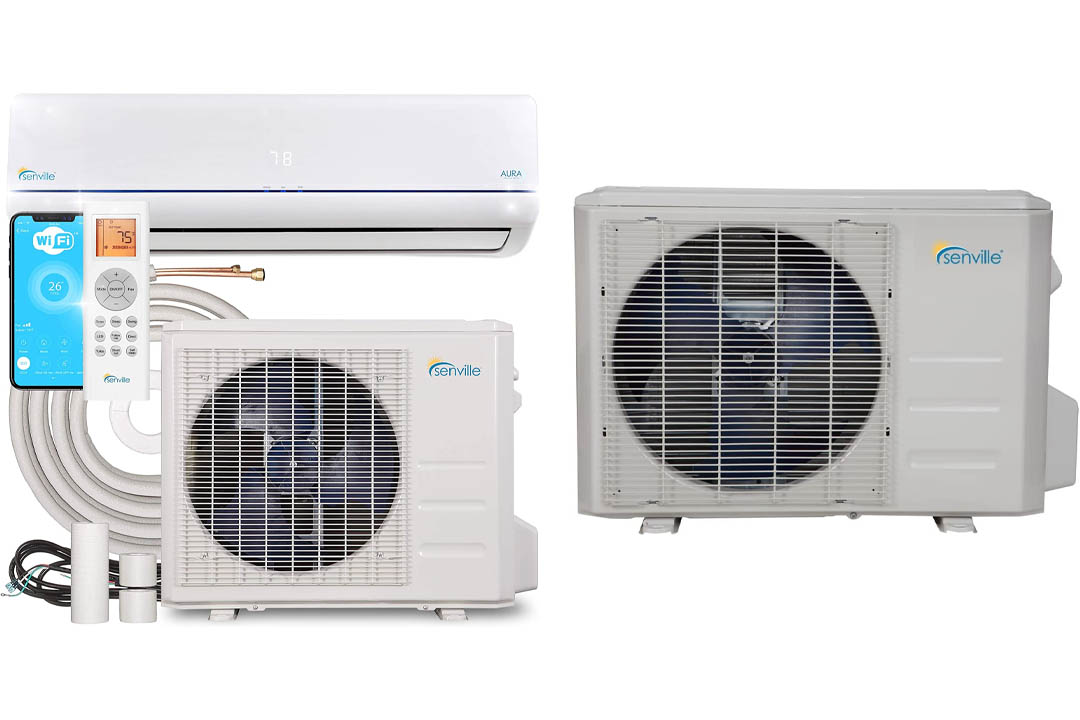 This is for those who are looking for a mini split air conditioner and a heat pump at the same time but don't have any idea where to get them. This product is designed with ease of installation, durability, quality materials, and efficiency when it comes to cooling or even heating. Its attracting design helps keep your room looks pretty and clean. It uses 208-230V electricity voltage to work. The most important thing for Senville Split Air Conditioner and Heat Pump is that it is approved by ETL Intertek, certified by Energy Star and AHRI.
9. Pioneer Air Conditioner Inverter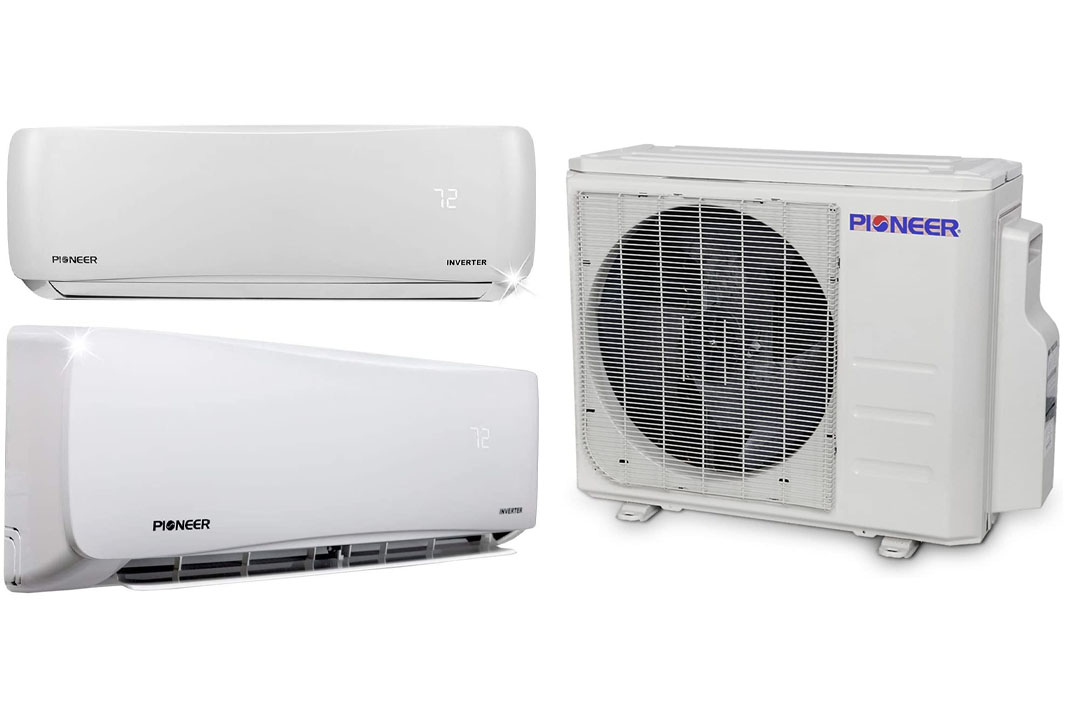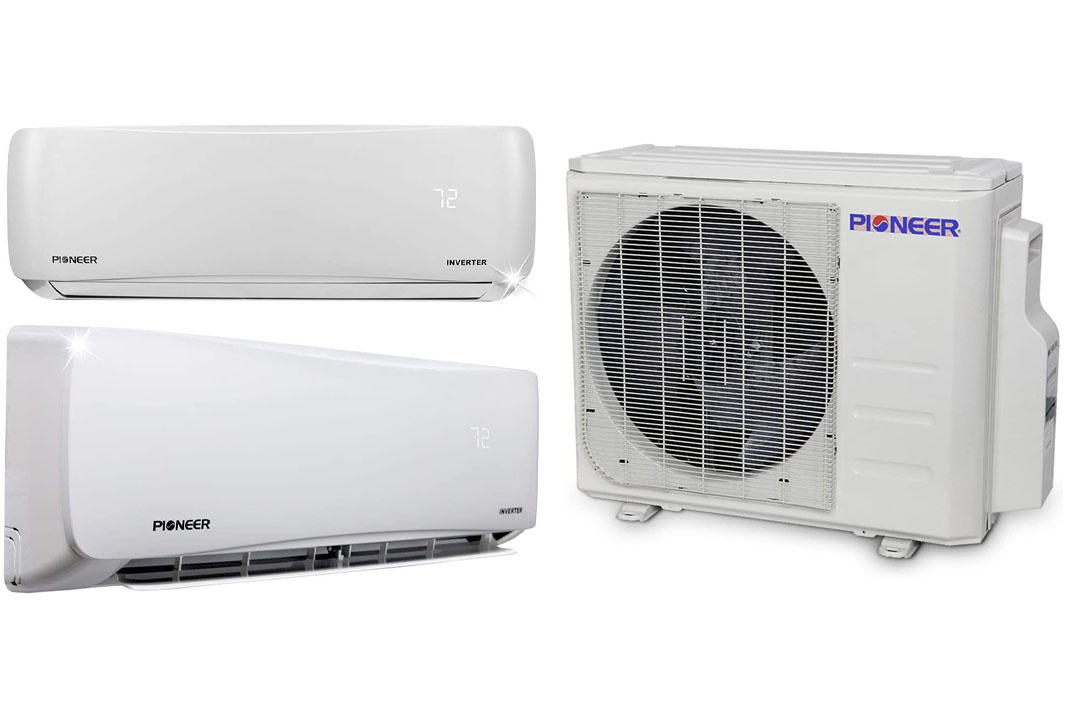 This multi-split and pump system come with Ultra high efficiency inverter++ Ductless multi split DUAL (2) ZONE. Its cooling capacity is from 4,197 BTU/hr  to 19,900 BTU/hr with 21.3 SEER efficiency. And its heating capacity is range from 2,225 BTU/hr to 23,475 BTU/hr with 10.0 hspf efficiency. This item is available in four versions for your options. Please see carefully with all the available pictures when you click on the link above and also a full specifications table is provided.
8. Gree VIR36HP230V1B – 36,000 BTU 18 SEER VIREO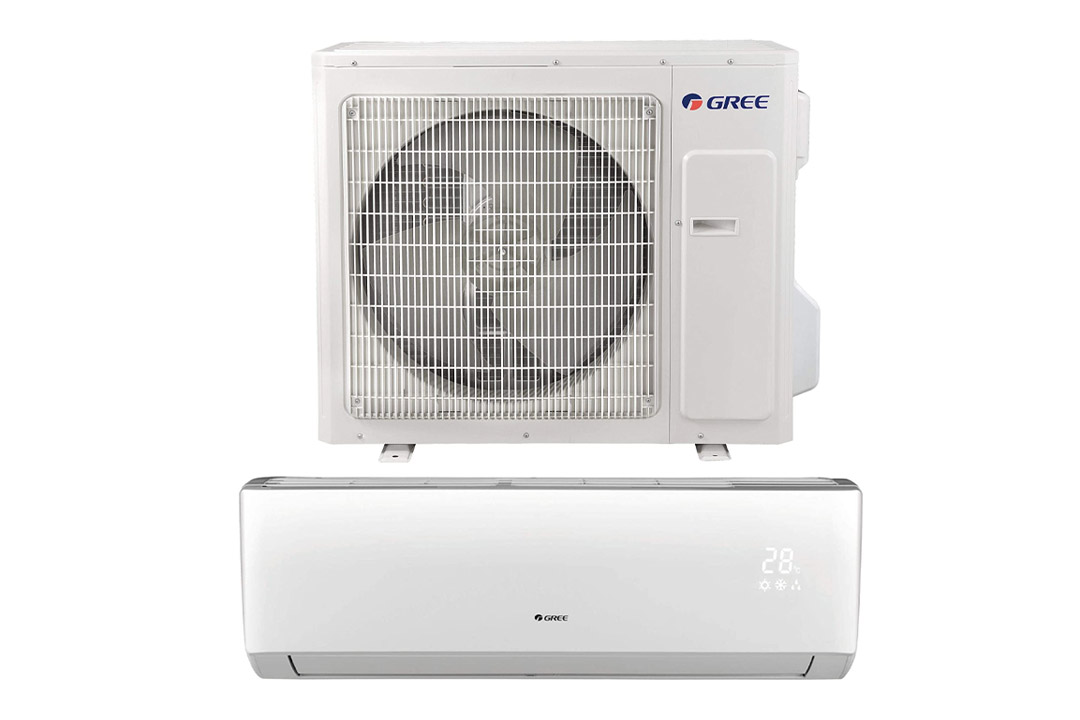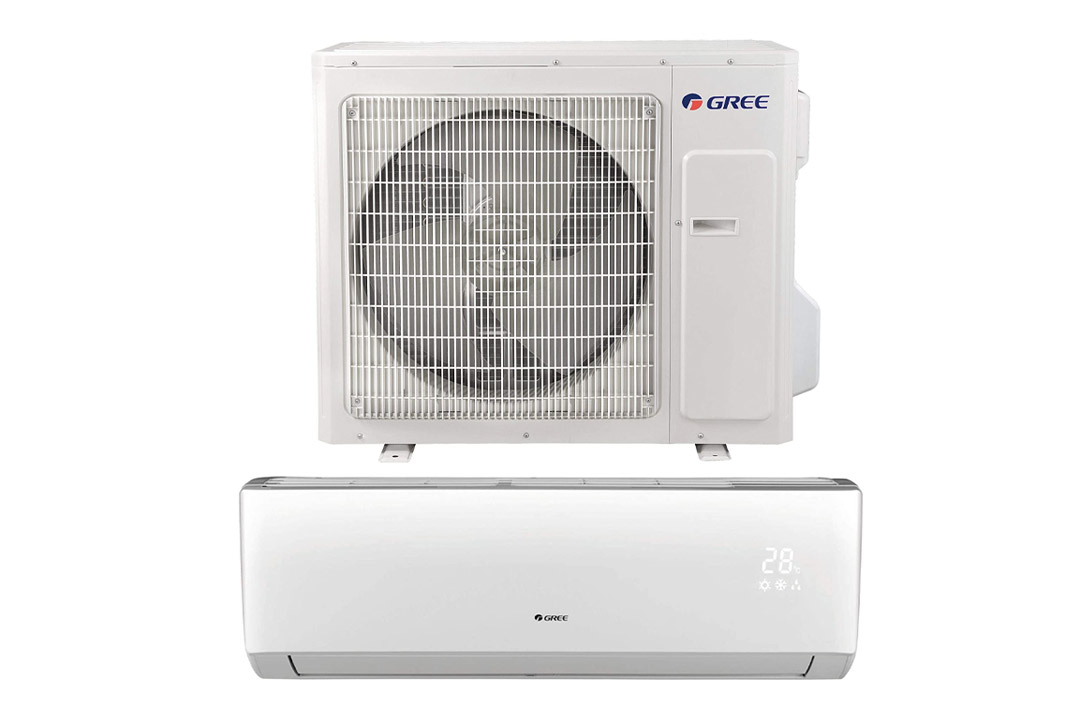 This is one of the most advanced inverter driven items out there. It is made to ensure that you are provided with both heating and cooling abilities. It has a minimalistic design to ensure it blends well in any living space. Its multiple speed fans enable you to choose from different speed. The best of this conditioners is that it has an energy saving mode that will automatically select the optimal compressor for your convenient. The VIREO comes with a multi-functional infrared handheld remote control. It is sleek, easy to use, and ergonomically designed with a large LCD display.
7. Pioneer Air Conditioner Split System Air Conditioner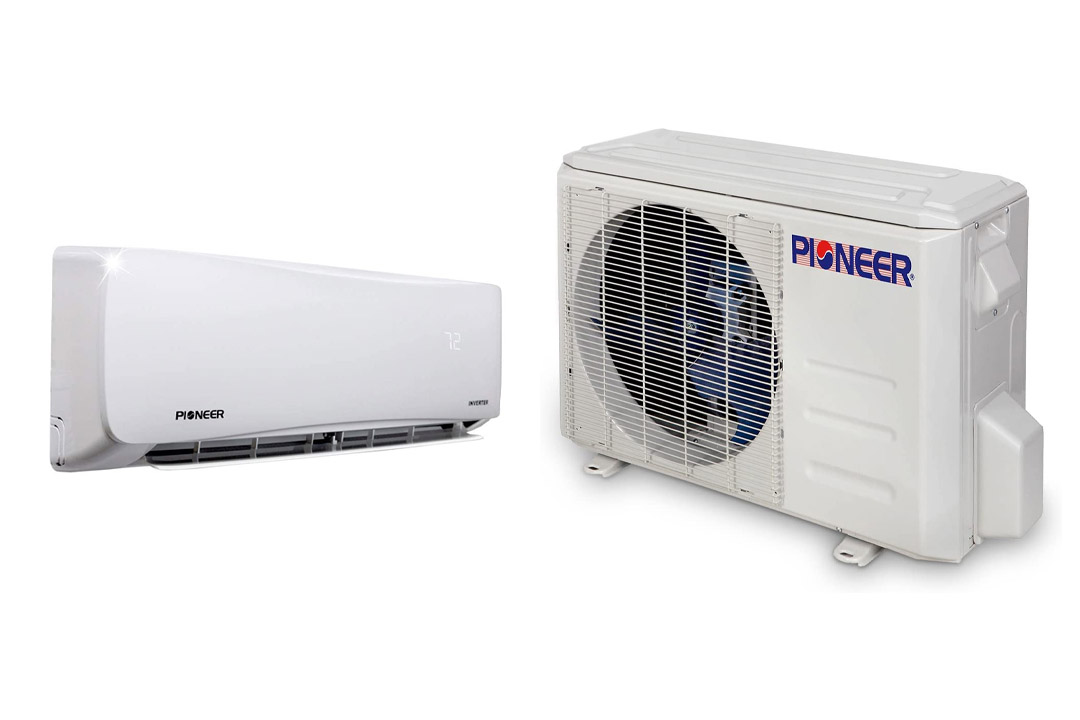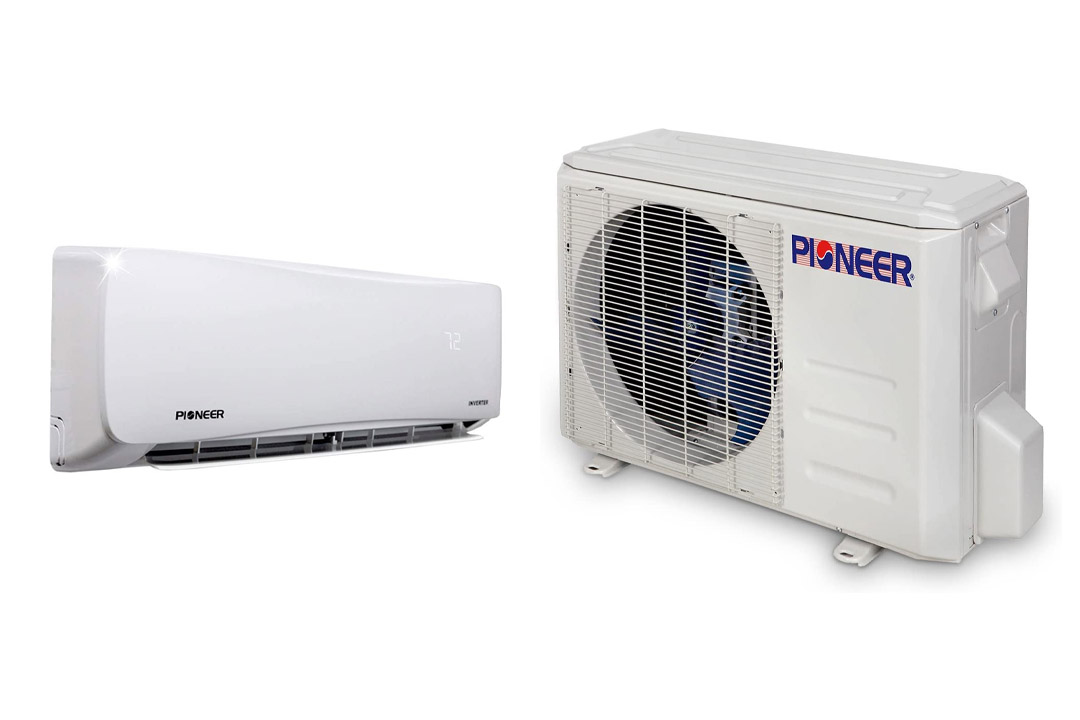 This item is another better option for your choice. It has ultra high efficiency Inverter++ Ductless mini split heat pump system that helps you switch between heating and cooling in one place. Its 110 to 120 vac helps you save a lot of power and money while enjoying your preferred temperature.
6. Pioneer Ceiling Cassette Split Ductless Inverter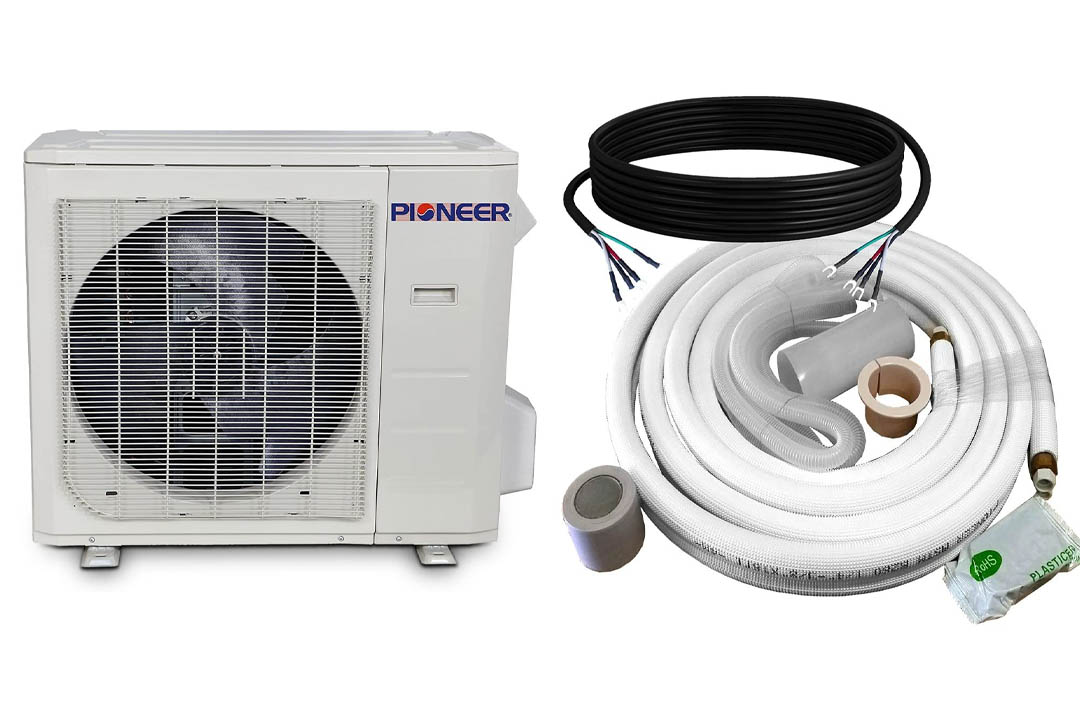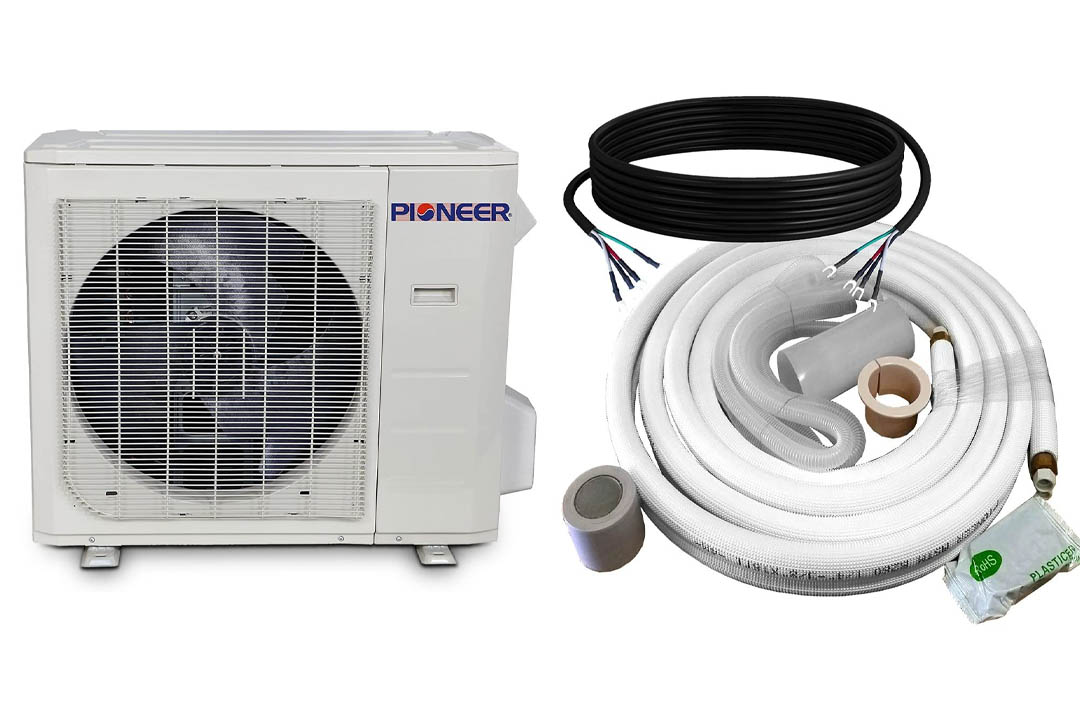 This split-system air conditioner will always ensure you get a new feature while majority don't. For instance, it has an automatic switchover mode that makes a complete automatic operation through the use of the onboard computer equipped. Its ultra high efficiency DC Inverter+ ductless split ceiling cassette heat pump system with 360° air flow panel helps you adjust the temperature settings as you may wish. It has up to 24,000 BTU/h cooling and heating capacity and with 20.0 SEER high efficiency rating.
5. Senville Split Air Conditioner and Heat Pump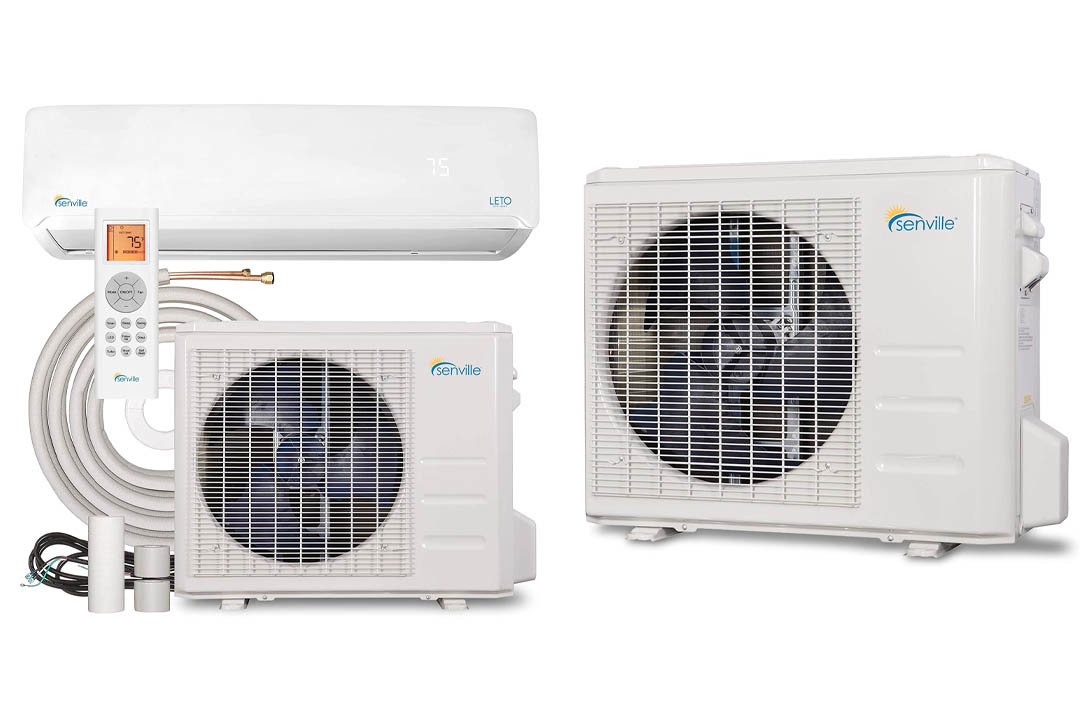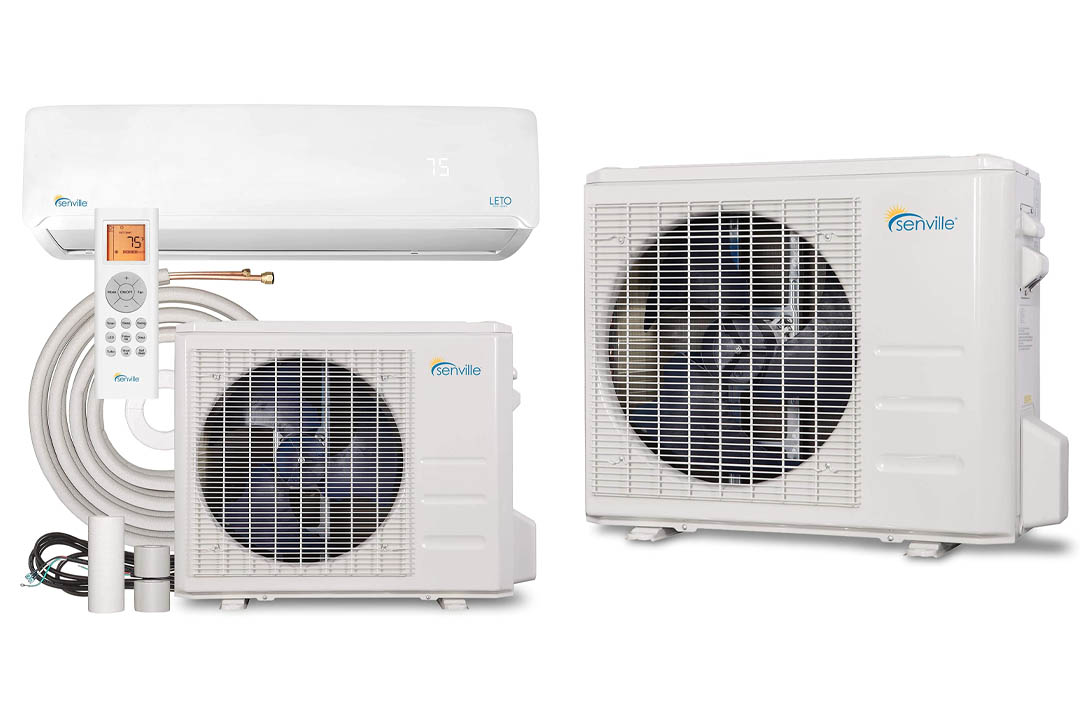 This split-system air conditioner comes with a 5 year warranty to assist you out in making repairs or even give you a new one if something does not go right. It comes with a new Toshiba Inverter Compressor which is among the new type of technology that guarantees you to have a safe use of it all the time. It is manufactured with international agreed standards.
4. Pioneer Air Conditioner & Heat Pump Full Set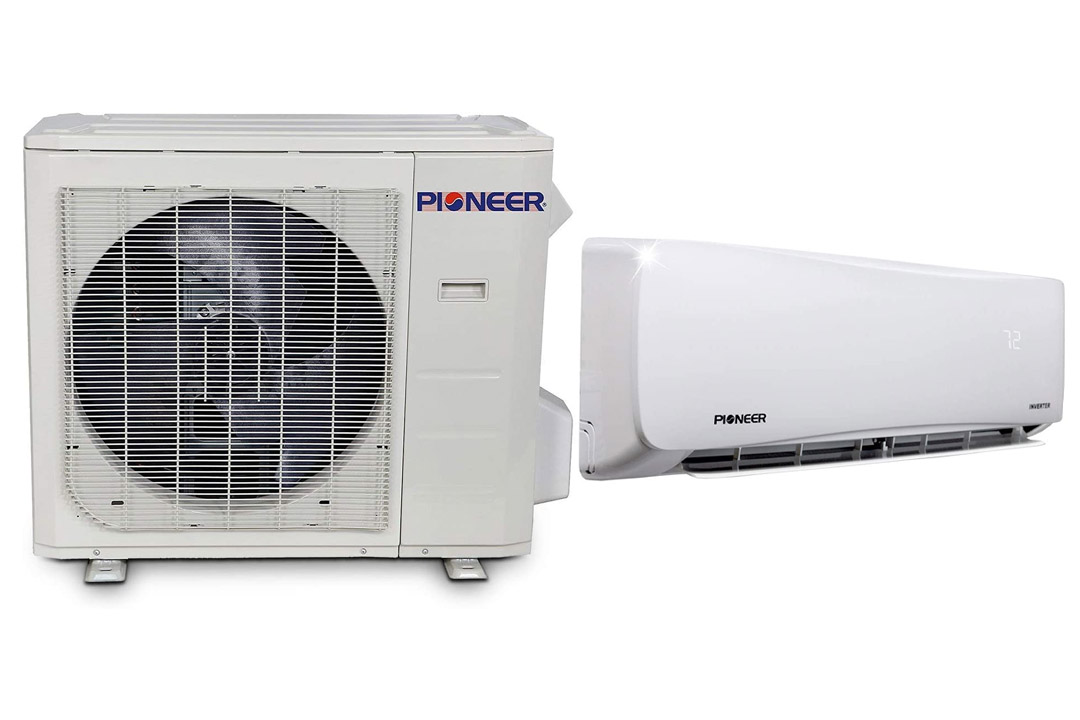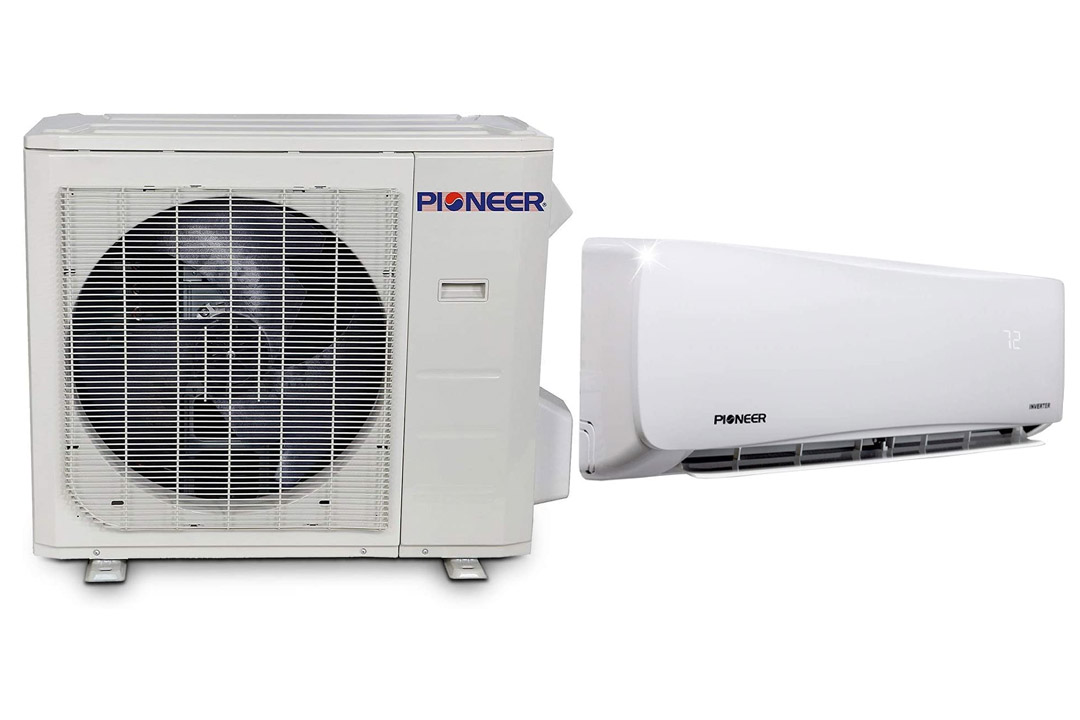 It is a product that has been designed with variable speed compressor thus ensuring that you have high efficiency levels. It is a product that is able to heat or even cool a contiguous area in a quiet, efficient, and effective manner. The 4 operating modes are also available in the system and that ensures that you can select from it so that you get the best use of it.
3. Pioneer Air Conditioner Inverter+ Ductless Wall Mount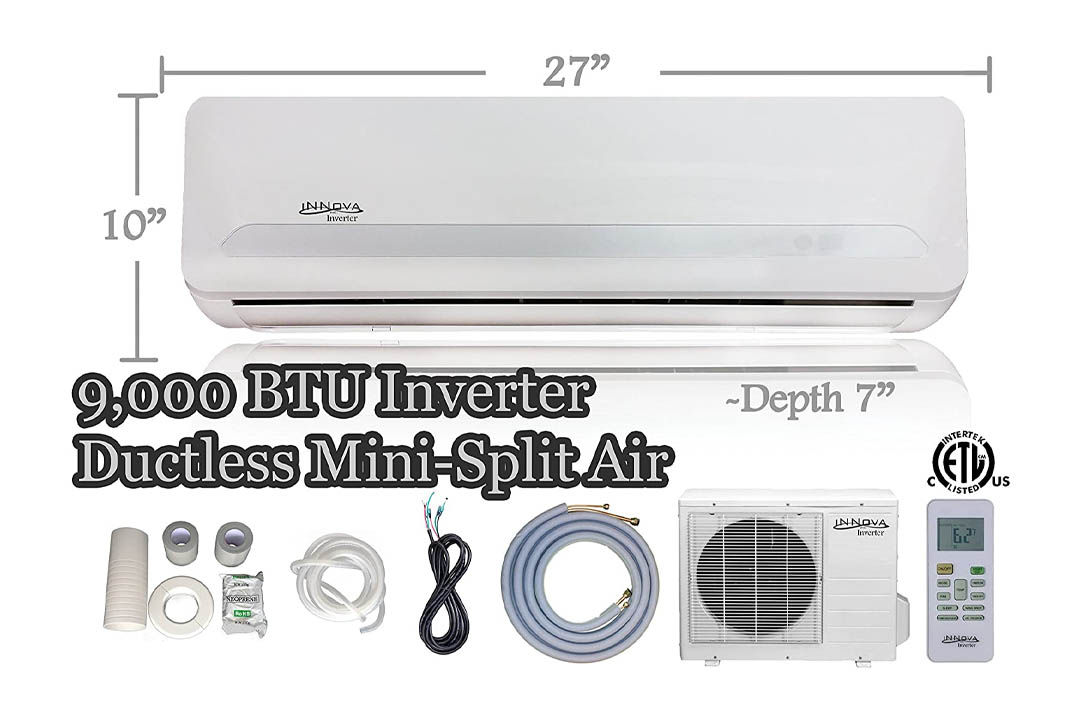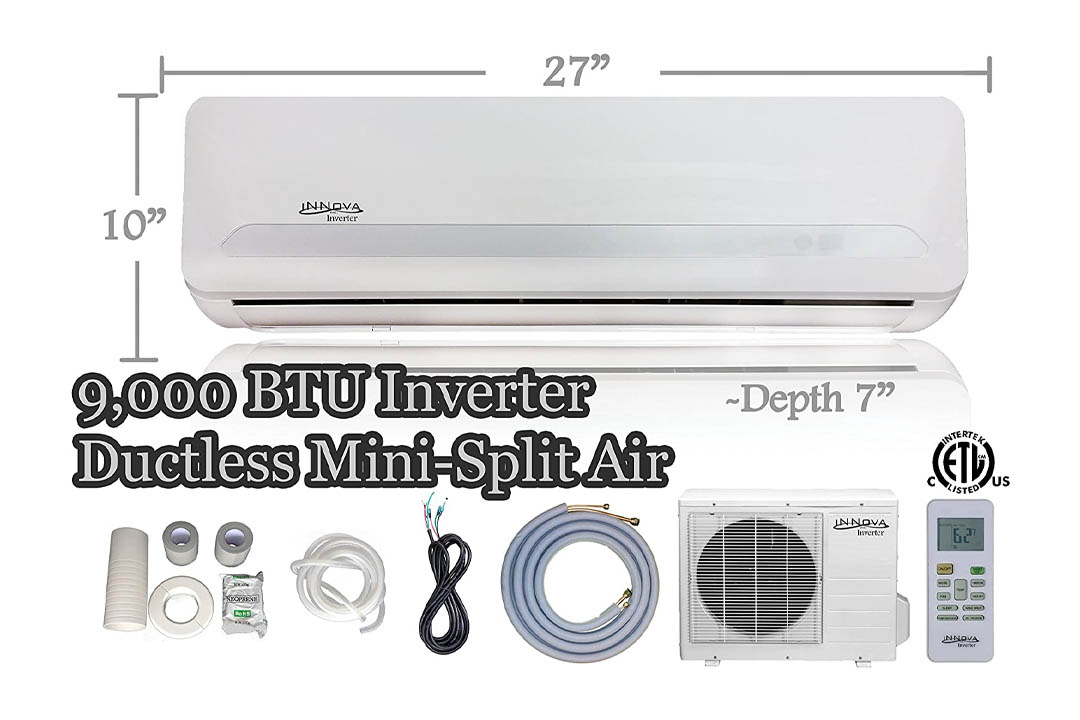 When you need something that is not going to ensure that efficiency in terms of energy consumption, then I have the right product item that you can decide to use. With this system, you will find it as a cooling, dehumidifier, heating, and also as a fan function. You will always get a room temperature always constant, and power will always be saved a lot.
2. Pioneer Air Conditioner Inverter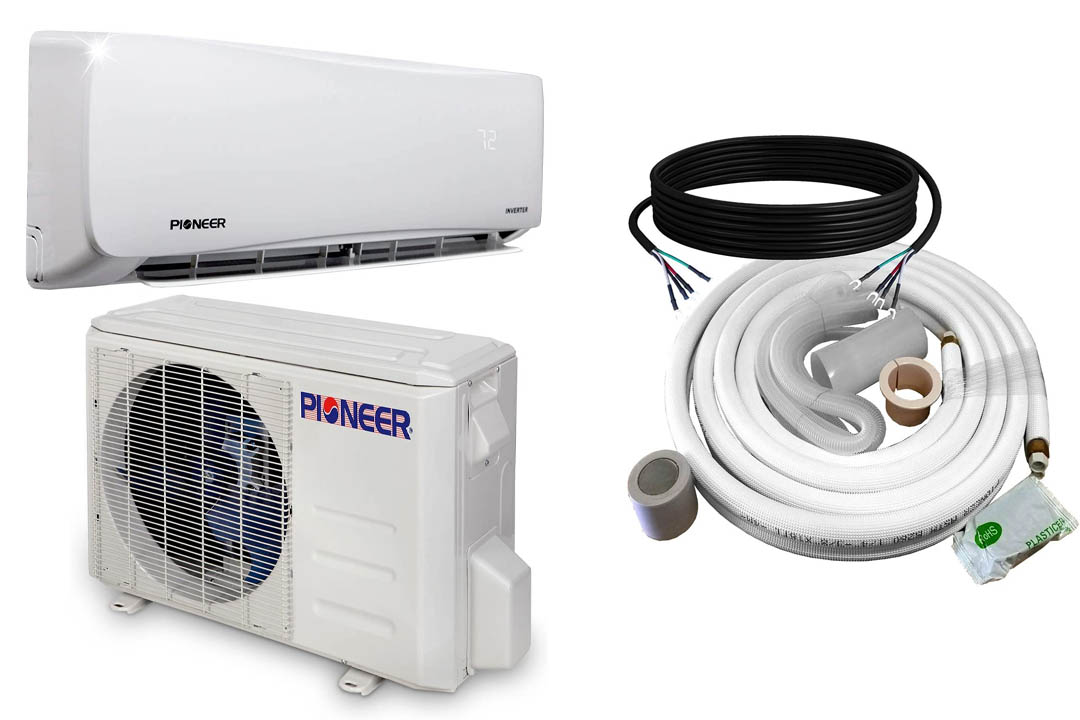 This split-system air conditioner is rated as an ultra-quiet and the most efficient machine to meet the majority of the appliances out there. It comes with an installation kit to ensure you will always have an easy installation. It comes with 8 different versions that ensures you will always find the right one for your room. It has up to 18,000 BTU/H cooling and heating capacity with 17.7 SEER and 9.8 hspf efficiency.
1. Pioneer Air Conditioner Inverter & Heat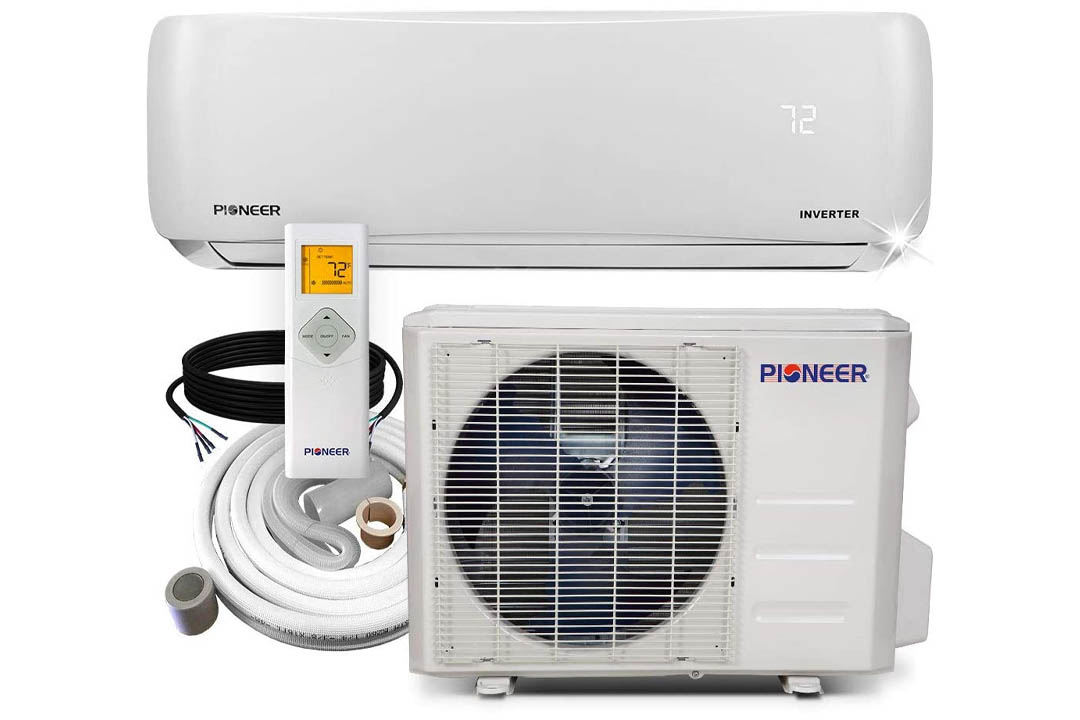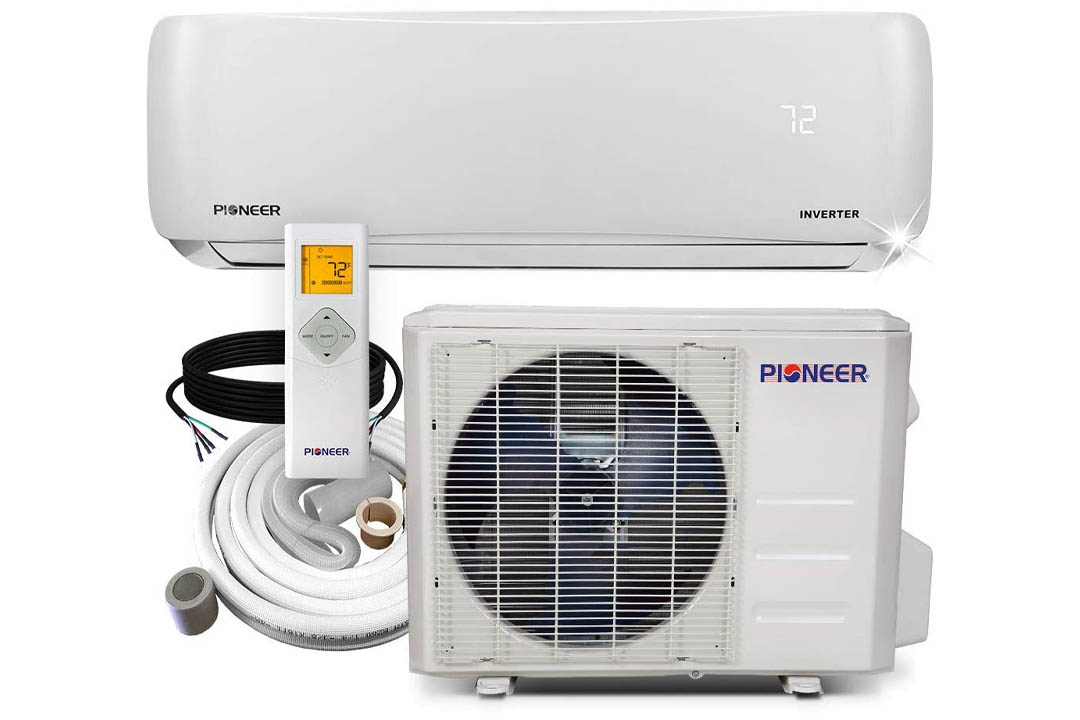 This split-system air conditioner comes with ultra high efficiency Inverter++ Ductless mini split heat pump system. The cooling and heating capacity is 12,000 BTU/H with 17.2 SEER and 9.0 hspf efficiency. One thing that makes it stand out from the other nine is that it only requires the power of 110 to 120 vac which means you save a lot of money buying this one.
Any Top 10 is a participant in the Amazon Services LLC Associates Program, and we get a commission on purchases made through our links.