There is more to the best earplugs than just noise reduction. High quality ones are also comfortable to use. They don't hurt your ears whenever you wake up. Choosing the best one can be tricky. This is the market has numerous brands and types of earplugs. So how do you settle for the best anti-snoring earplug?
Here are some of the things you need to consider when looking for the best anti-snoring earplugs:
Size – Earplugs usually come in different sizes. It's highly important that you choose the appropriate size. Choose earplugs that perfectly match your ears.
Material – Generally, earplugs can be made from polymer, wax, silicone, or foam. Wax or foam earplugs are the best and most comfortable. They boast the ability to expand inside your ear canal in order to plug it completely.
Comfort – The best earplugs for sleeping offer utmost comfort to your ears. This is regardless of the side they are in. Only comfortable anti-snoring ear plugs will give you the peaceful sleep you desire.
List of the Best Anti Snoring Ear Plugs:
10. Hearos Ear Plugs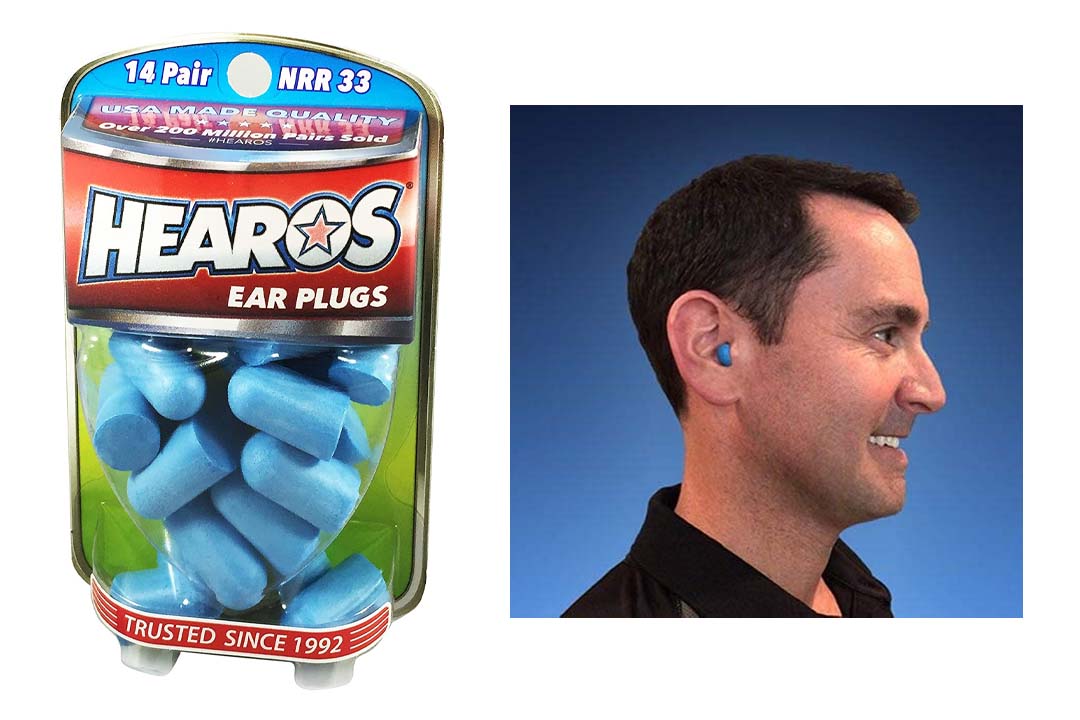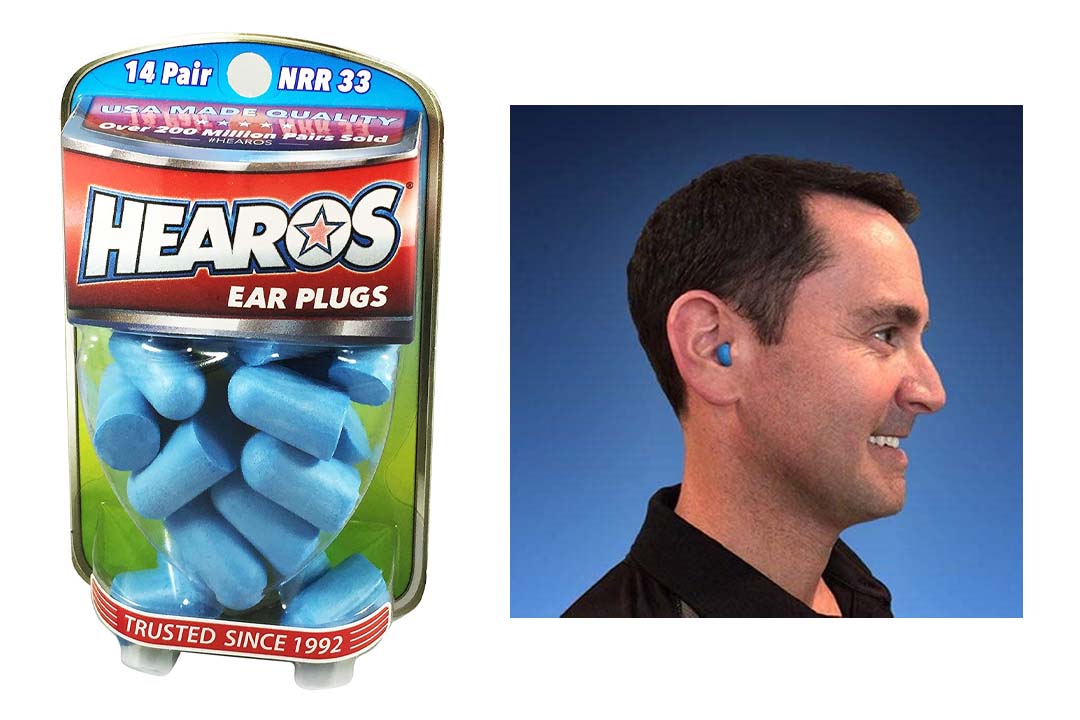 These are surely the best anti-snoring earplugs for hearing protection and noise reduction needs. They are not only amazingly comfortable, they are also super soft. You stand to enjoy terrific value per pair. From rock and rock warriors to professional musicians, these earplugs are surely the best for everyone.
9. Flents Super Sleep Comfort Ear Plugs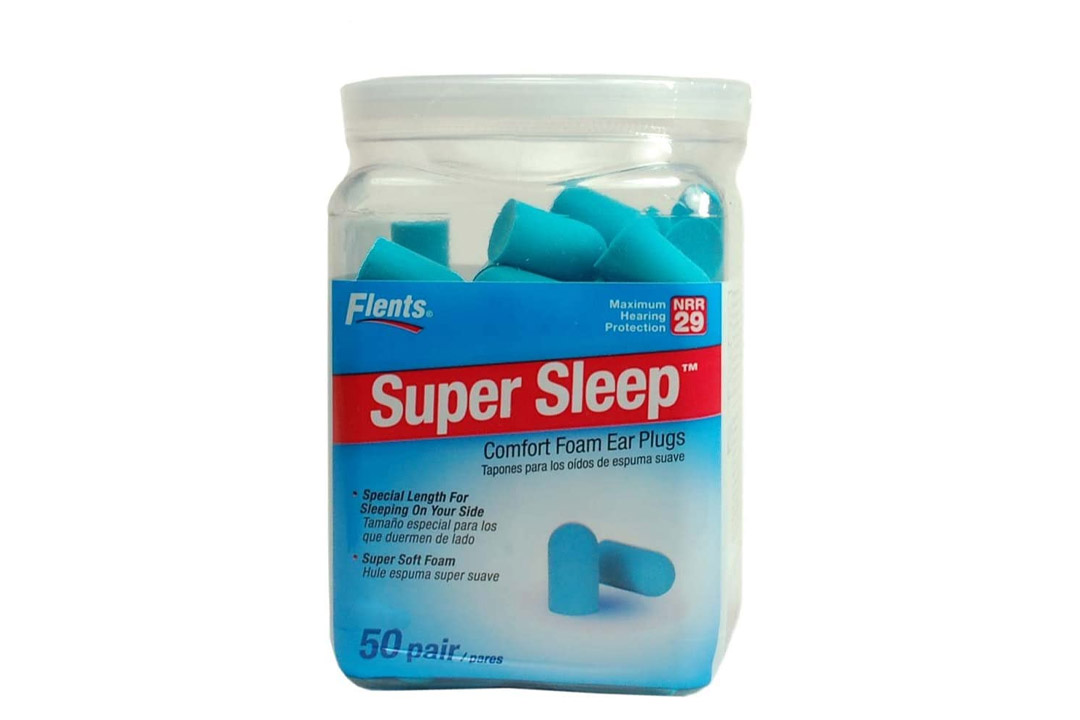 Are you a side sleeper? If yes, then these are the best earplugs for you. They boast an impressive noise reduction Rating of 29 (NRR29). The earplugs measure roughly 3/8″ diam x 3/4." They are made from a super soft polyurethane foam.
8. Ohropax Wax Ear Plugs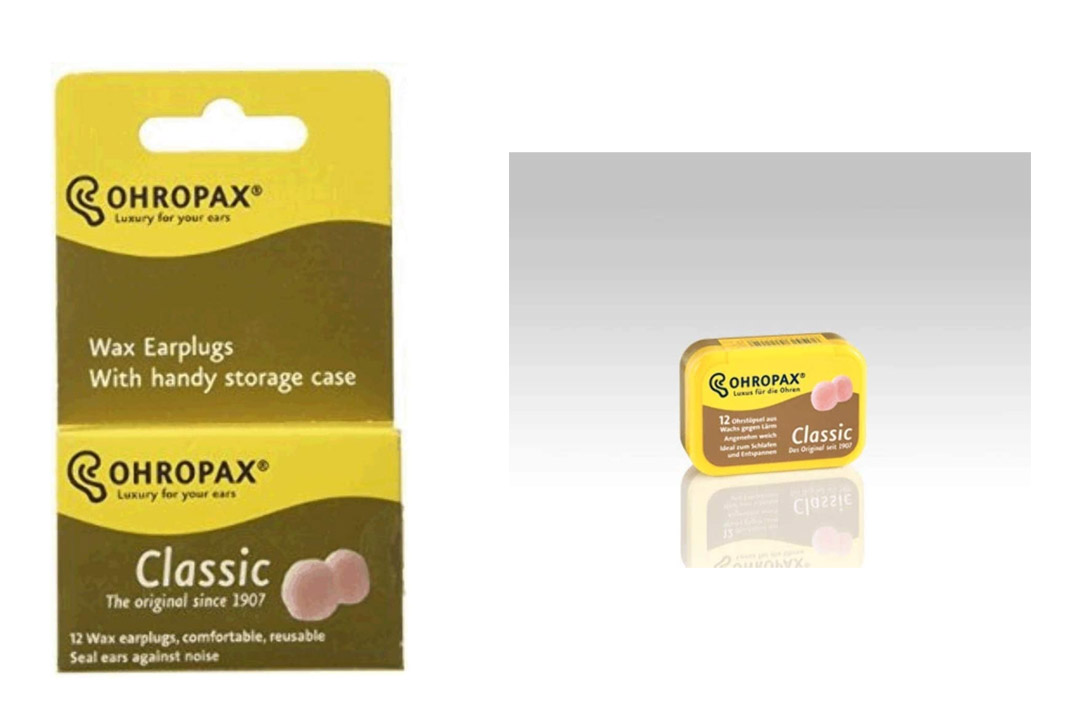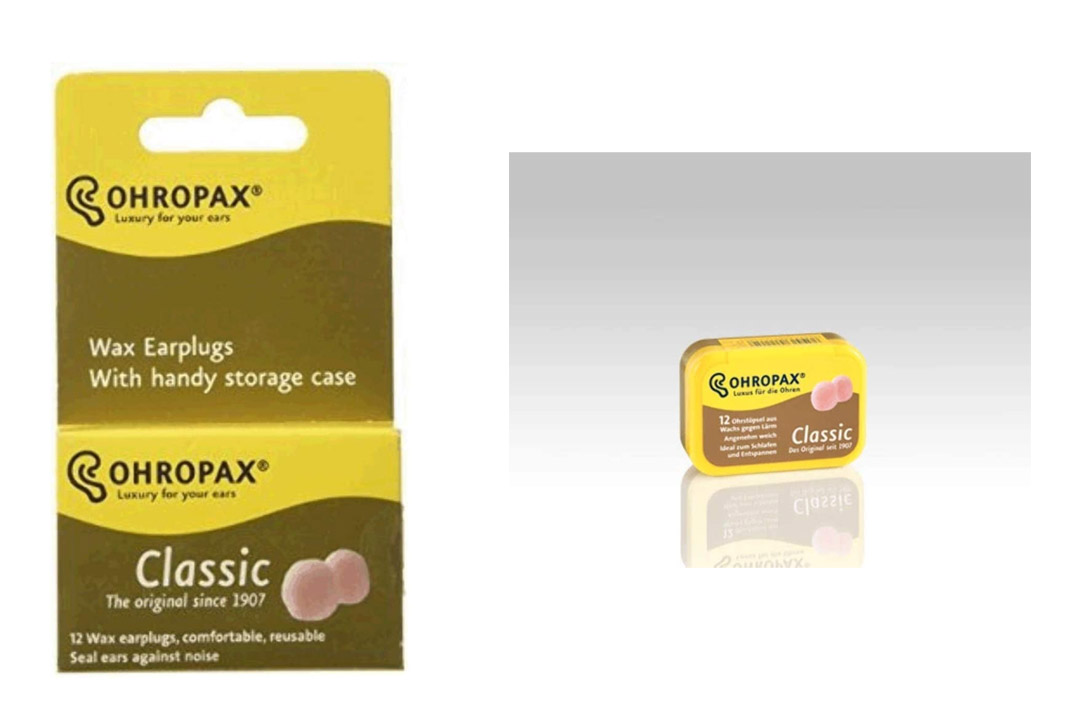 The Ohropax Wax Ear Plugs are from an extremely soft wax compound that's covered with cotton. They offer an incredibly comfortable fit to your ear canal. The earplugs create such an efficient seal against water entry or noise entry. They're incredibly ideal for noisy workplaces, travel, study, or sleep. Bathers and swimmers can use them to ensure water does not enter their ears. Originating from Germany, these package contains 12 plugs.
7. Liberty Glove & Safety Earplug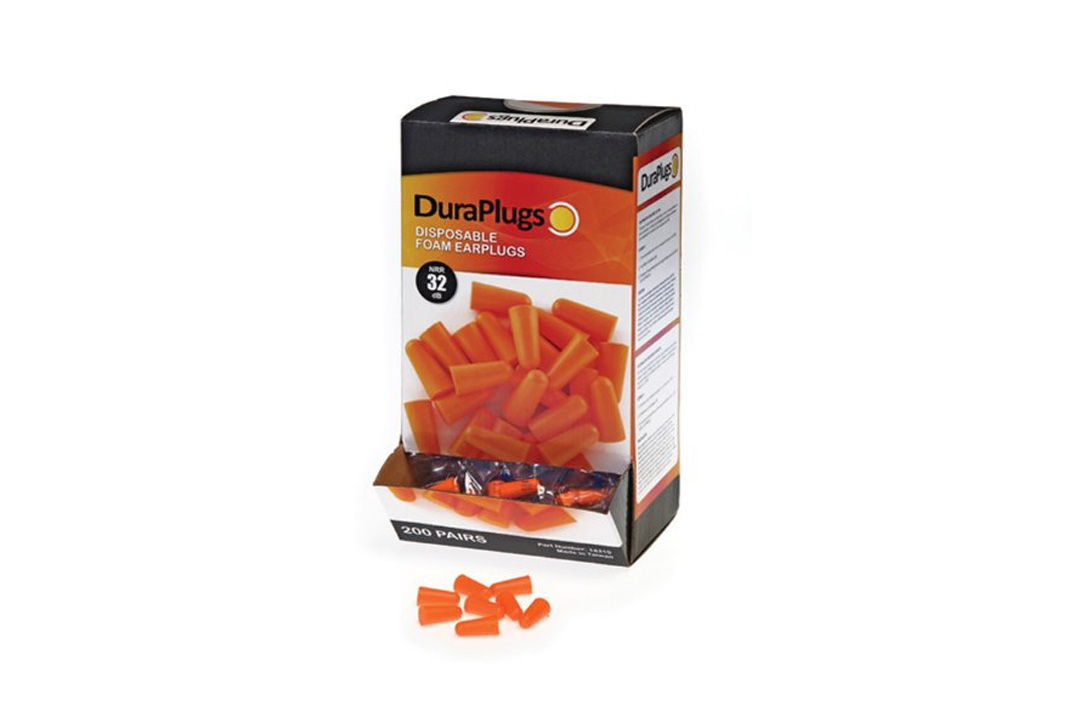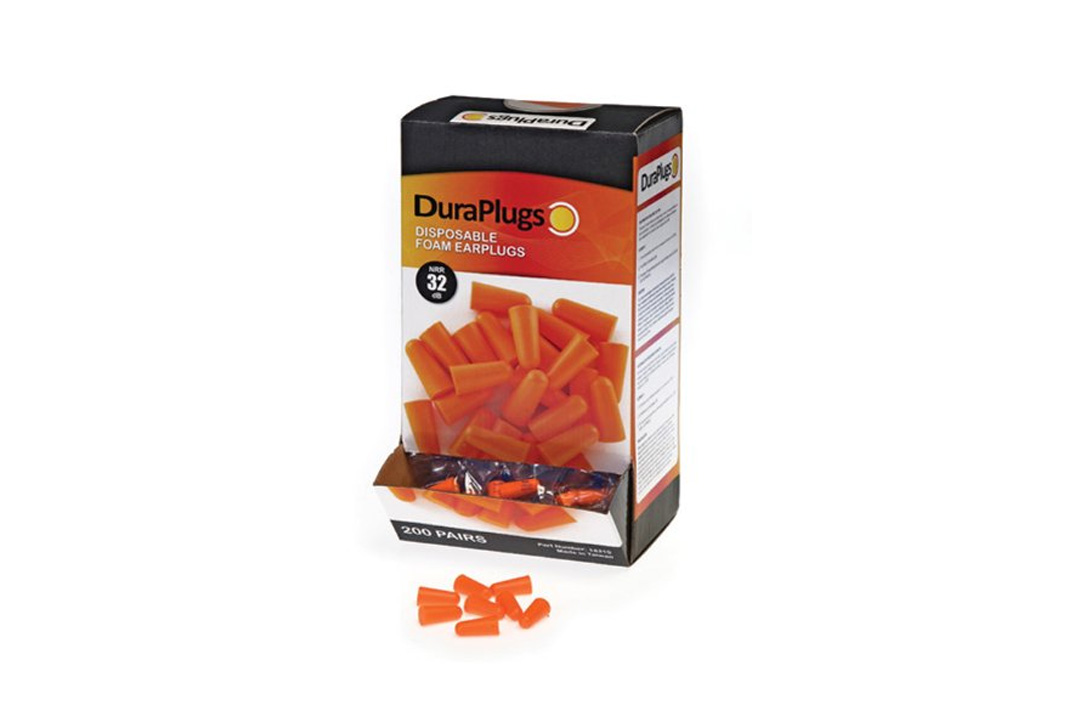 These super-soft and slow-recovery shape foam earplugs are your ideal partner when it comes to enjoying better sleep. They are not only great for removal but also insertion. They boast high visibility color coupled with a bright color cord that makes compliance check not only effortless but also quick. The self-adjusting and low-pressure form provides a long wearing comfort as well as quick recovery time.
They bring with them the following amazing features:
Comply to ANSI S3.19
Noise reduction rating (NRR): 32dB
6. Drift to Sleep Ear Plugs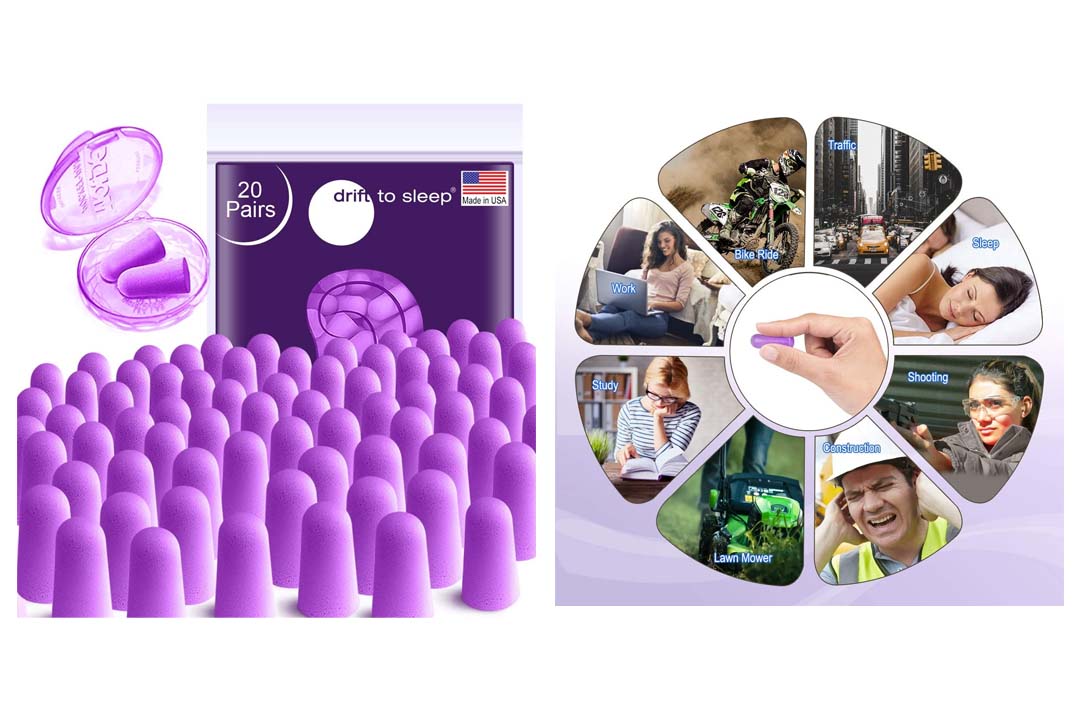 Does your partner snore? Snoring and loud noises can terribly affect your sleep. Use these anti-snoring earplugs to improve your life quality as well as hearing. They effectively block out noise thus ensuring you enjoy a great night's sleep. Sleep is more than essential to your mind and body. The fact that they are comfortable and soft makes them such a good solution for anyone with a partner that snores.
5. The Ear Buddy Ear Plugs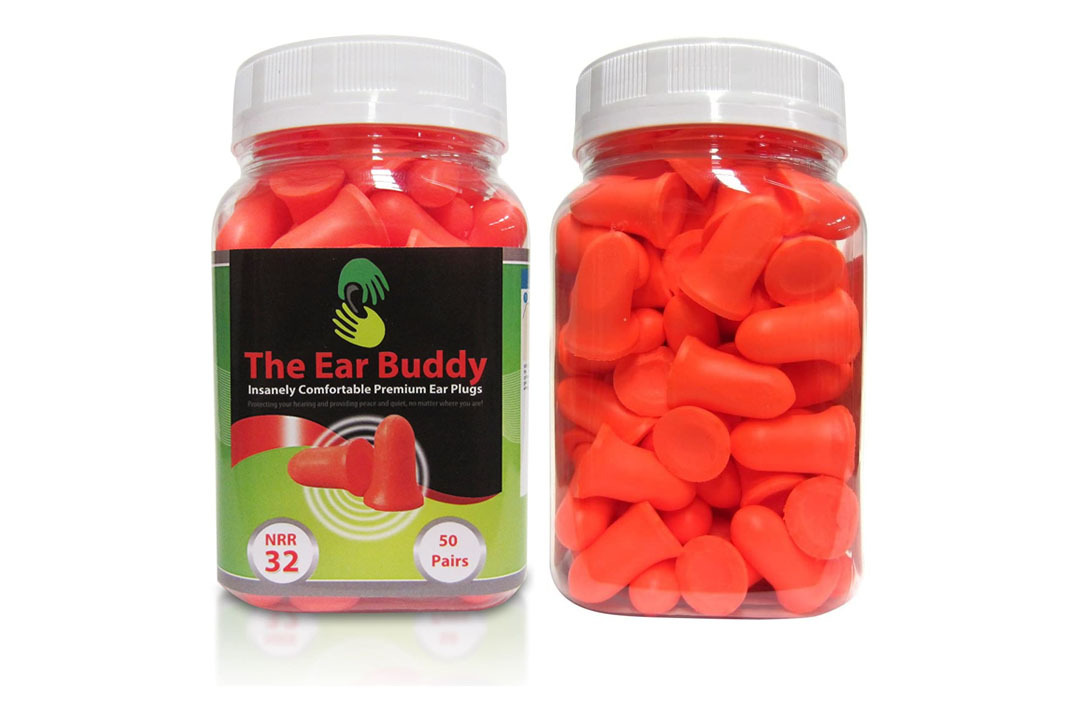 The Ear Buddy Ear Plugs are amazingly comfortable and super soft. They are also non-abrasive. Using them guarantees that they will not fall from your ears in any way… If you have a partner that's loud and snores, these earplugs are without a doubt your best way to enjoy a peaceful night. Do you want to get your work done, study or read? It might be highly difficult to concentrate because of a noisy environment. For this reason, you need something that will block the noise out. There is no better product out there to help you do this than these ear plugs.
4. Flents Quiet Time Ear Plugs (50 Pair) NRR 33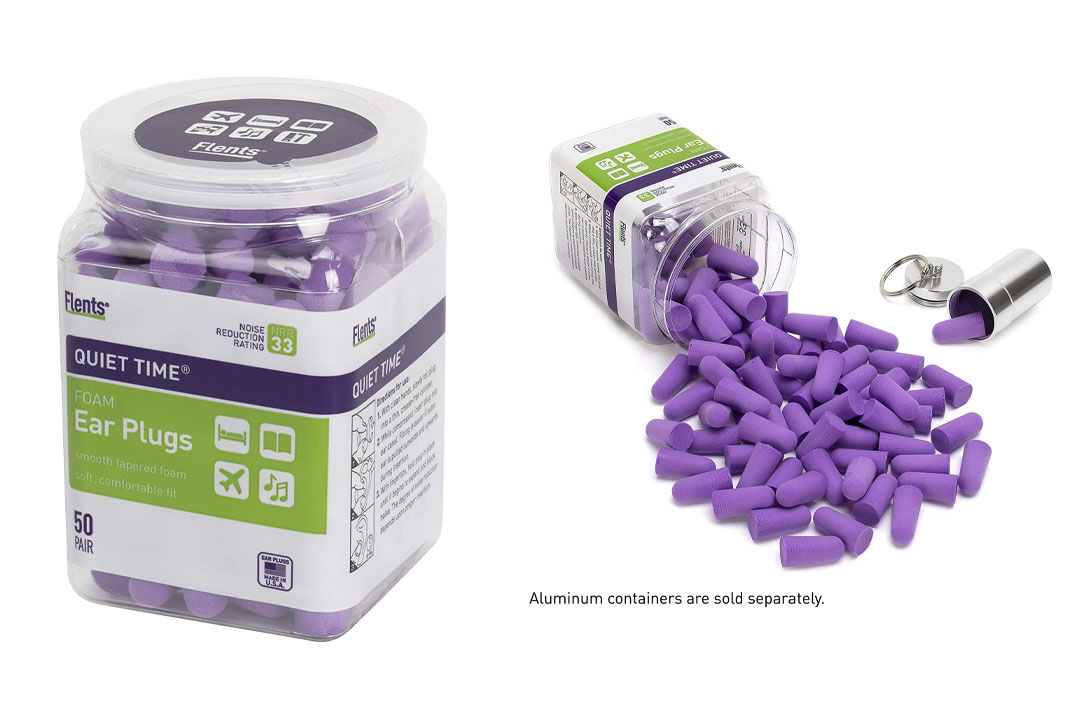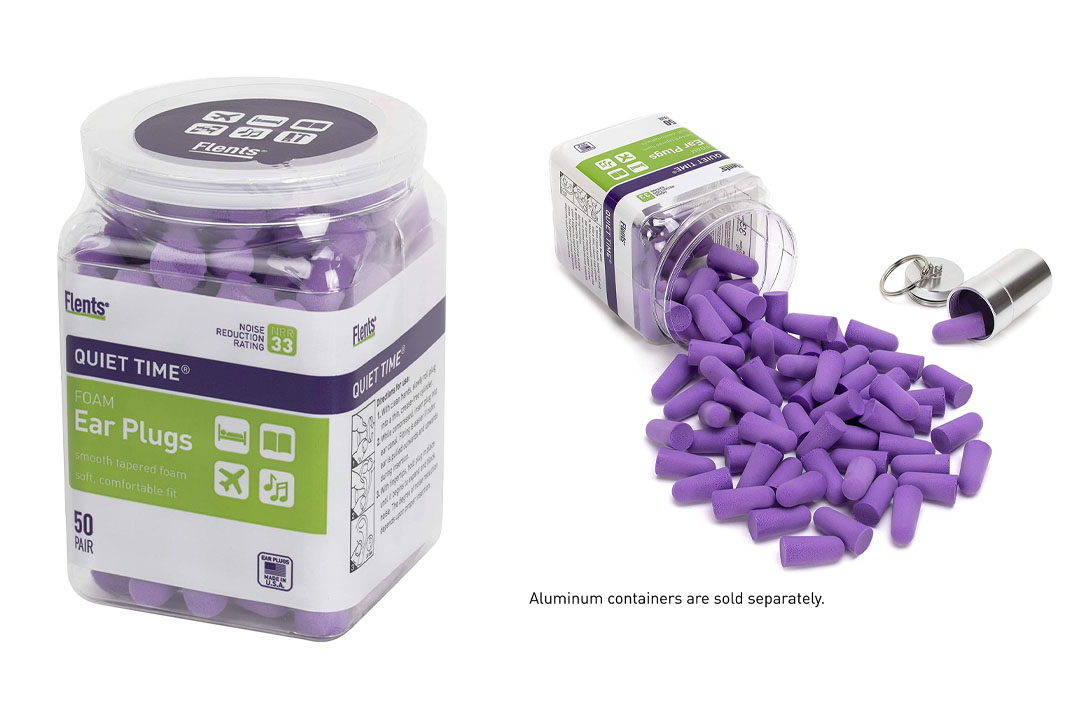 Use these earplugs for travel, around loud machinery, for travel, shooting sports, races, and concerts. They include a clear plastic travel container that is perfect for an on-the-go use. An incredible attribute about them is the fact that they bring with them a smooth tapered design. They boast a noise reduction rating of 33. Enjoy great protection while using yard equipment, hedge trimming or even mowing. They comprise of a clear plastic travel container that's ideal for use when you're on the move.
3. Howard Leight Disposable Foam Earplugs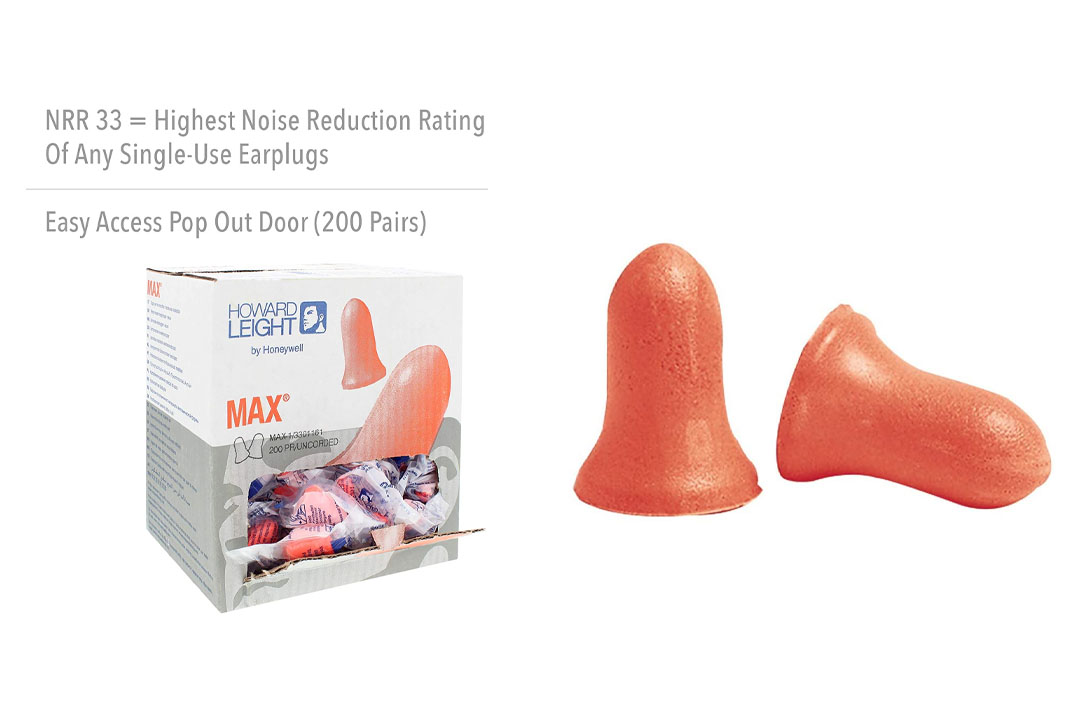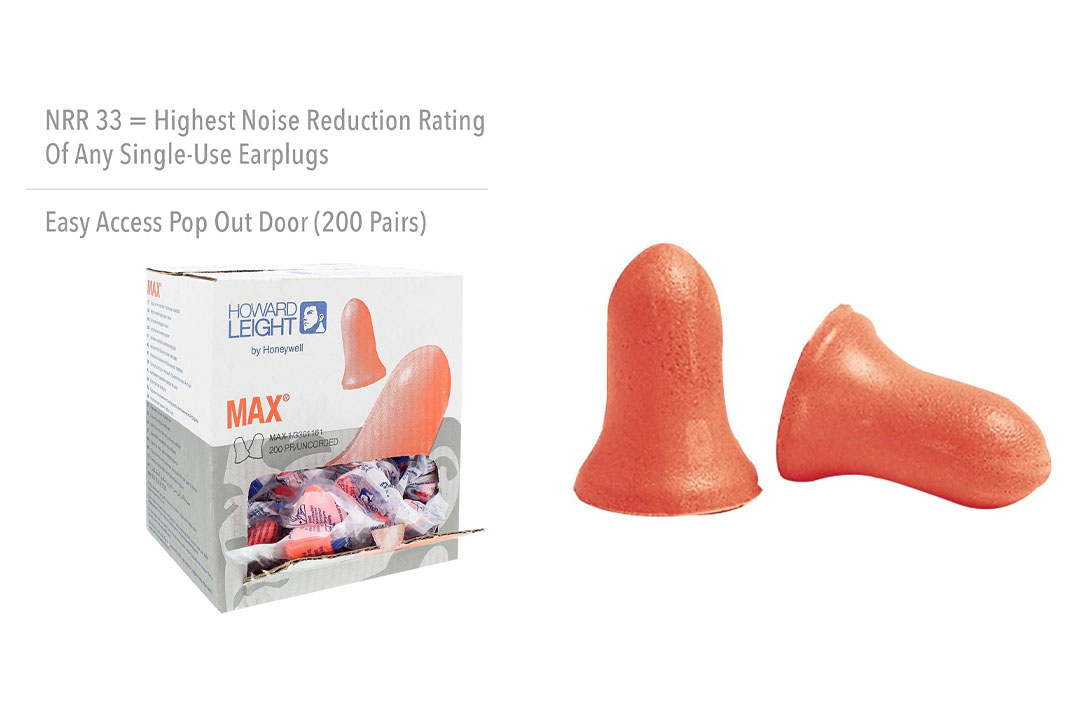 One of the best attributes about these earplugs is the fact that they boast the highest noise reduction than any other single-use earplug. Additionally, they're the most used PE foam earplugs across the world. Their soil-resistant and smooth closed-cell foam skin usually prevents the build-up of dirt. Polyurethane foam normally enhances comfort.
2. Moldex Pura-Fit Soft-Foam Earplugs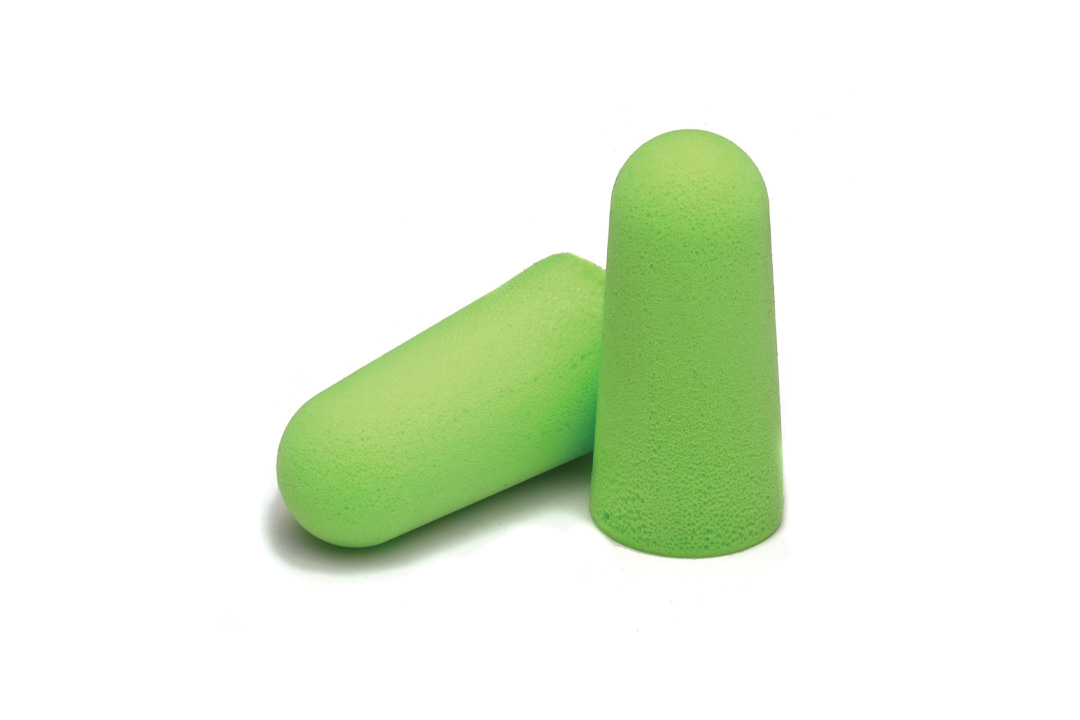 The earplugs are highly durable. They are extremely easy to use. Manufactured in the United States, they feature a longer design for effortless removal and fitting. They are pvc-free and soft foam which has a non-irritating smooth surface. They are tapered for an effortless insertion into any an ear canal of any size. They come in bright green color for effortless compliance check.
1. HEAROS Ultimate Softness Series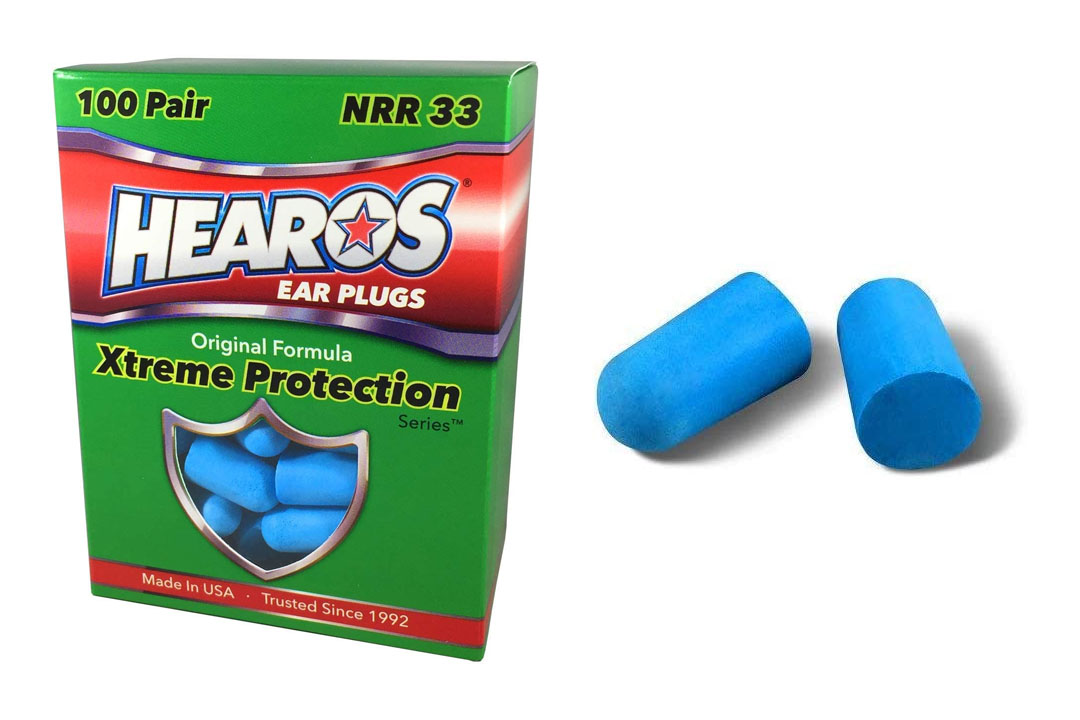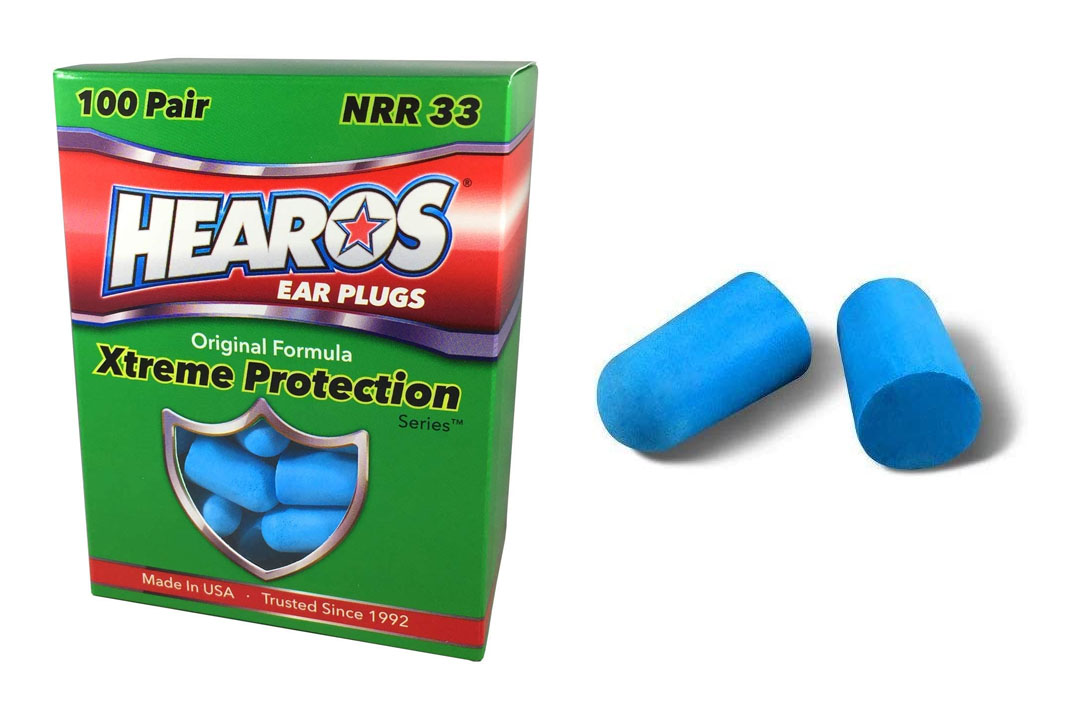 They are made of polyvinyl chloride. The earplugs achieve high ratings of as much as 29-32 decibels. They've been certified and tested to offer world-class noise reduction. You can also use them for hearing protection purposes as well.
Conclusion
Sleeping – everyone does that. In fact, on average, everybody will sleep roughly 24 years during his or her lifetime. Undoubtedly, those that sleep long and well enough enjoy better health. They are also more productive and live happier lives. However, sometimes, it can be difficult to enjoy sound sleep. Not because you aren't tired or for lack of sleep, but because of being disturbed by someone.
Is your partner snoring like a banshee? Using an anti-snoring earplug is one of the most effective solutions. The above are the top best ones in the market now.
Any Top 10 is a participant in the Amazon Services LLC Associates Program, and we get a commission on purchases made through our links.