These days, wigs are certainly an investment. You have spent a lot of your valuable time choosing the perfect wig that provides you with style and confidence. You have also spent hundreds, perhaps even thousands of dollars when you made the purchase. That being said, it is extremely important to properly take care of your investment in order to continually look great while wearing it. In addition, it is always a smart idea to do whatever you can in order to have your wig last as long as possible.
Much like your natural hair, wigs get dirty and sweaty on a daily basis. In order to keep it in the best shape possible, it is essential that you shampoo your wig on a regular basis. It is also crucial that you use shampoos that are specifically made for wigs, and that you do not use the same ones that you use on your own hair. There are many choices available on the marketplace today. Some are certainly better than others, which is why we have created the following Best Wig Shampoo for Her:
List of the Best Wig Shampoo for Her of 2023:
10. Brandywine Shampoo & Conditioner Wig Care Kit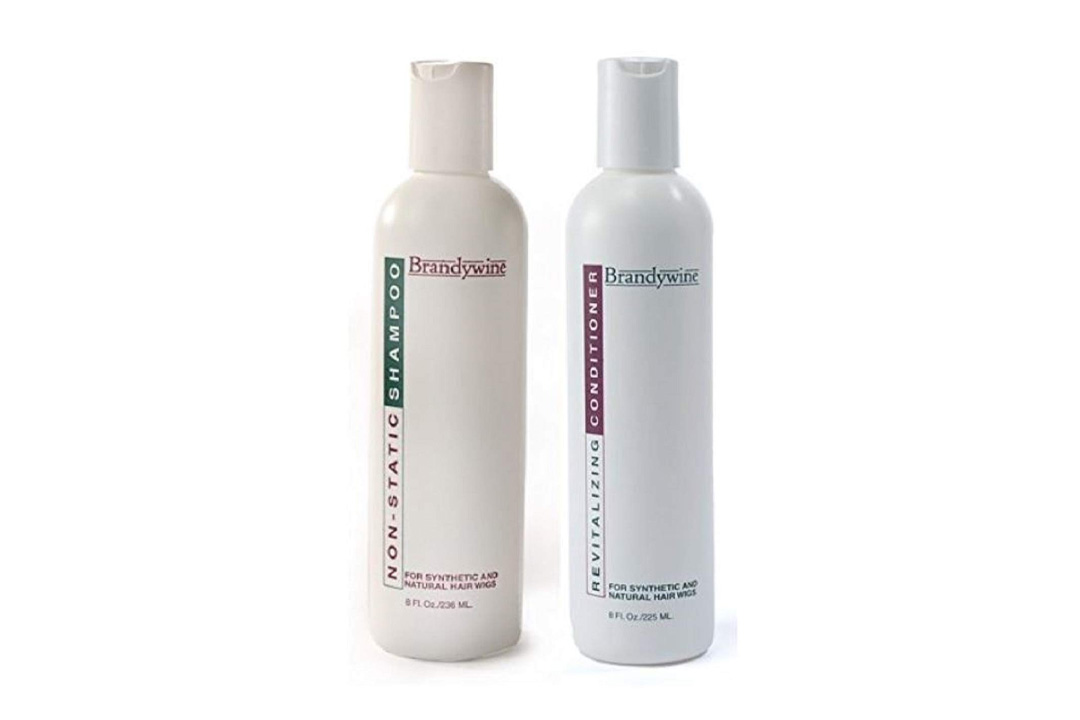 The Brandywine Shampoo & Conditioner Wig Care Kit is the perfect item to clean, condition and removes hair spray from synthetic fiber wigs, and hairpieces. As an added bonus you can also use it on your real hair. This product revitalizes dull hair and leaves it shinier, softer, and far easier to manage.
9. Brandywine Maintenance Kit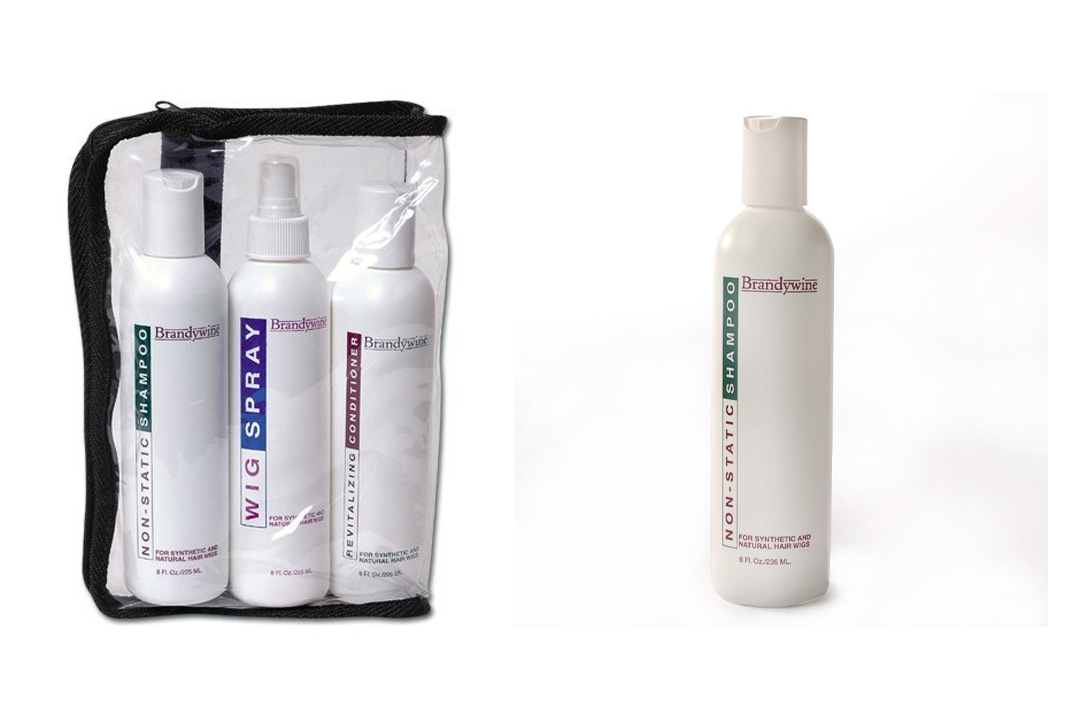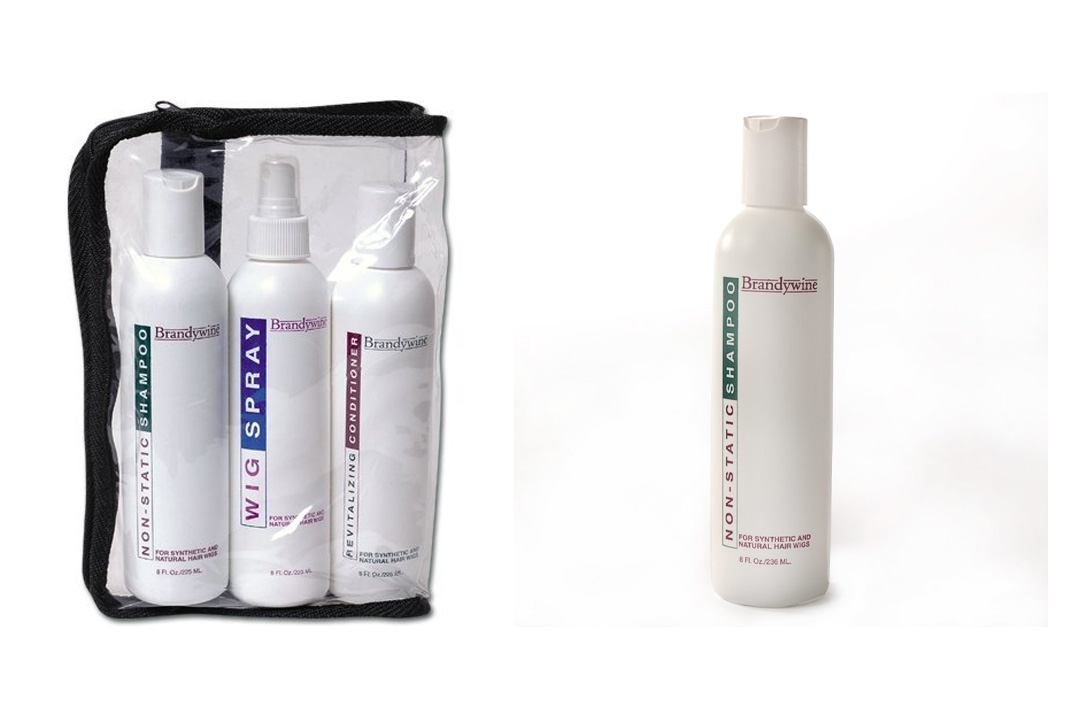 The Brandywine Maintenance Kit, Non-Static Shampoo, Revitalizing Conditioner & Wig Spray is the perfect way to take great care of both your stylish wigs and your natural hair. The shampoo cleans and conditions while it removes hair spray and lacquer from synthetic hair. This kit revitalizes dull hair leaving it softer, shinier and way easy to manage. This product is an excellent wig, and human hair shampoo while it leaves hair glossy clean. The conditioner is formulated with an enriched blend of quality ingredients.
8. Brandywine Non Static Shampoo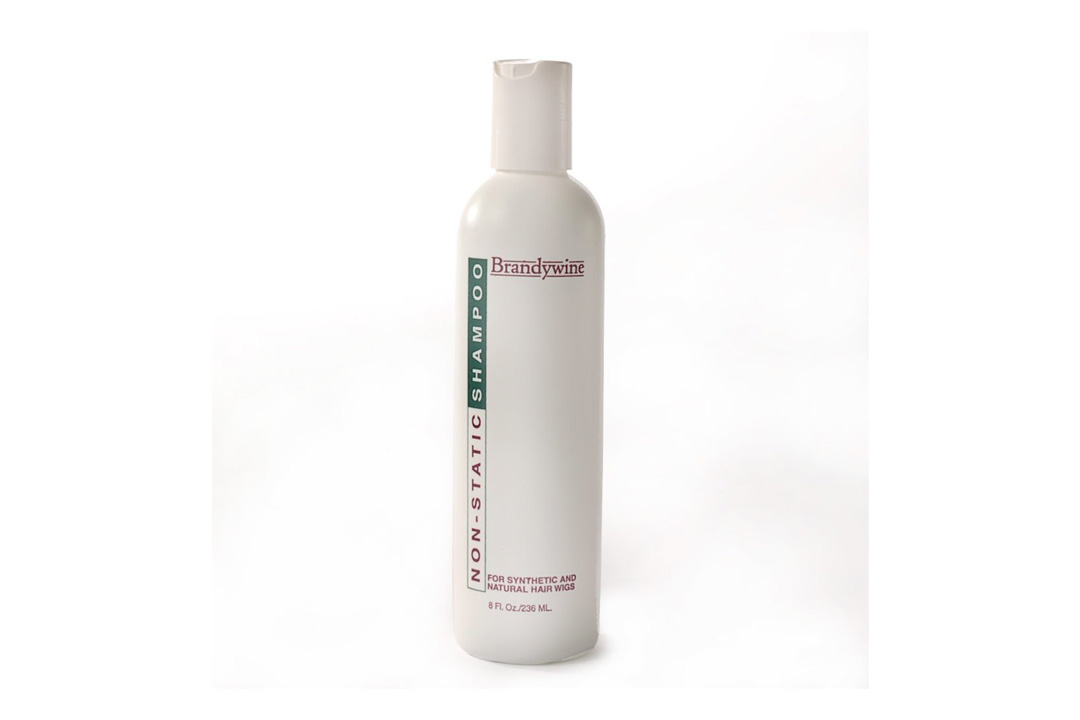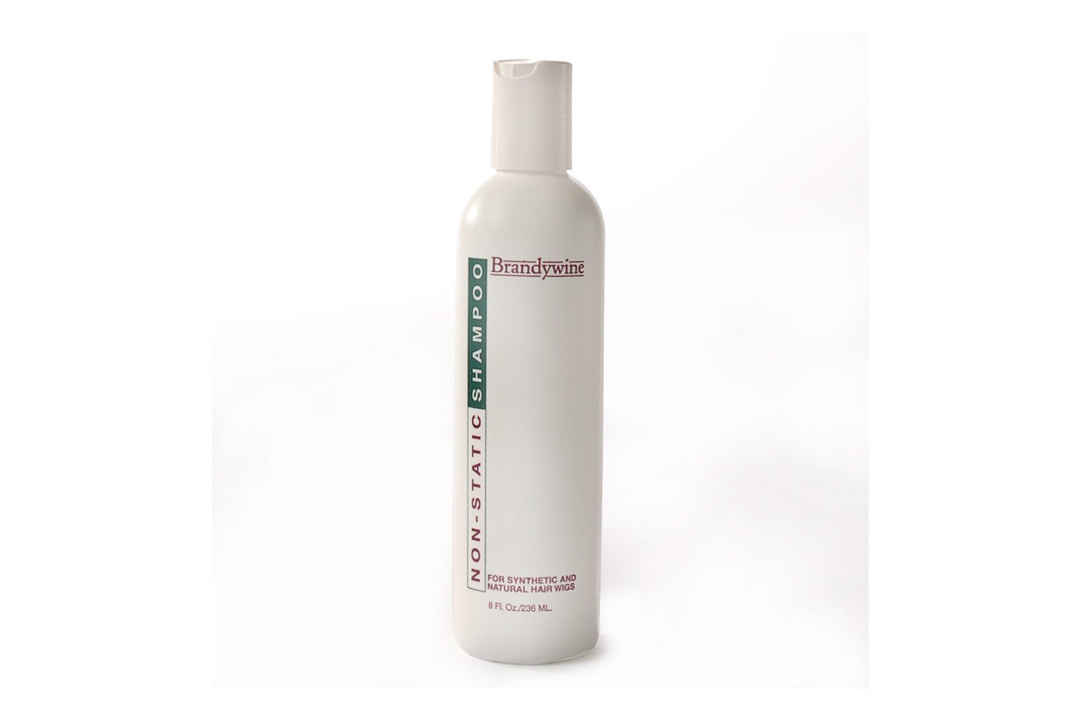 Brandywine is a part of the Hairess family wig care products. They are one of the best known and loved brands on the planet, and that did not happen by accident. For over twenty-five years Brandywine wig products have given people that wear wigs everything that they need in order to look great and extend the life of their wigs. The Brandywine Non Static Shampoo certainly upholds the tradition of being a leading product in the marketplace. Unlike other wig cleaners, this product does not need to be diluted with water. Simply use it right out of the bottle. You can even use it to wash your natural hair.
7. DeMert Wig & Weave System Shampoo for Natural and Synthetic Hair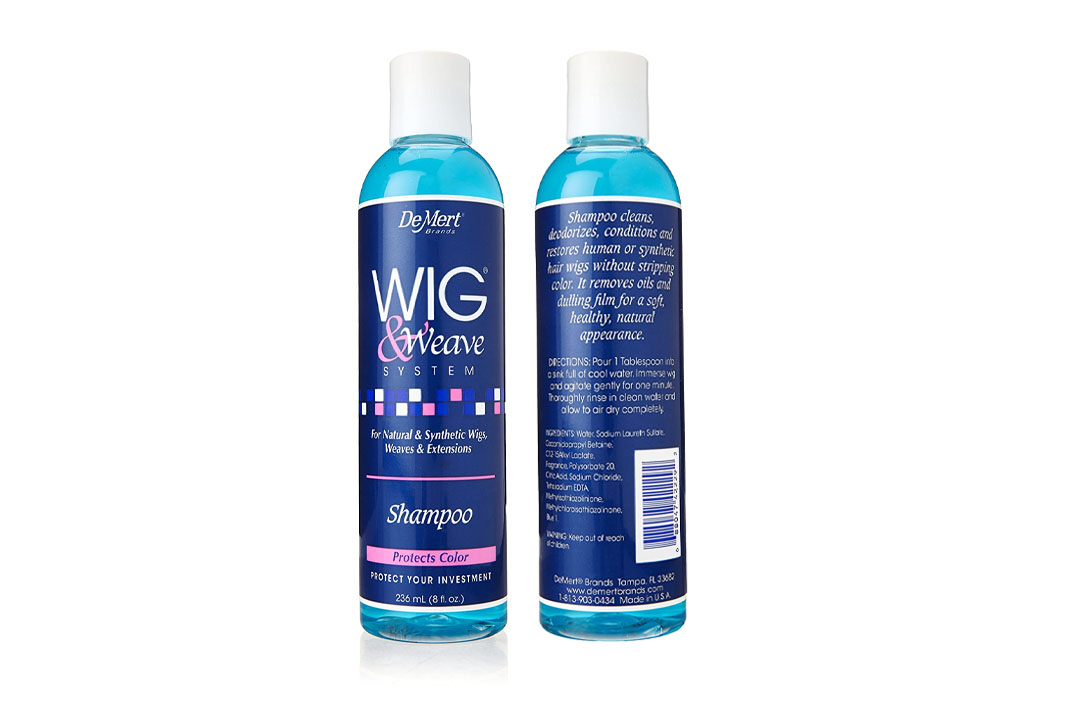 The DeMert Wig & Weave System Shampoo for Natural and Synthetic Hair Cleans, deodorizes, conditions, and restores human or synthetic hair wings without stripping color. This product removes oils and provides a natural appearance. The strong formulation will not strip color as it cleans and deodorizes. It also does not flatten waves or become frizzed after each use.
6. Hair Vite Brand Wig Shampoo For Synthetic And Human Hair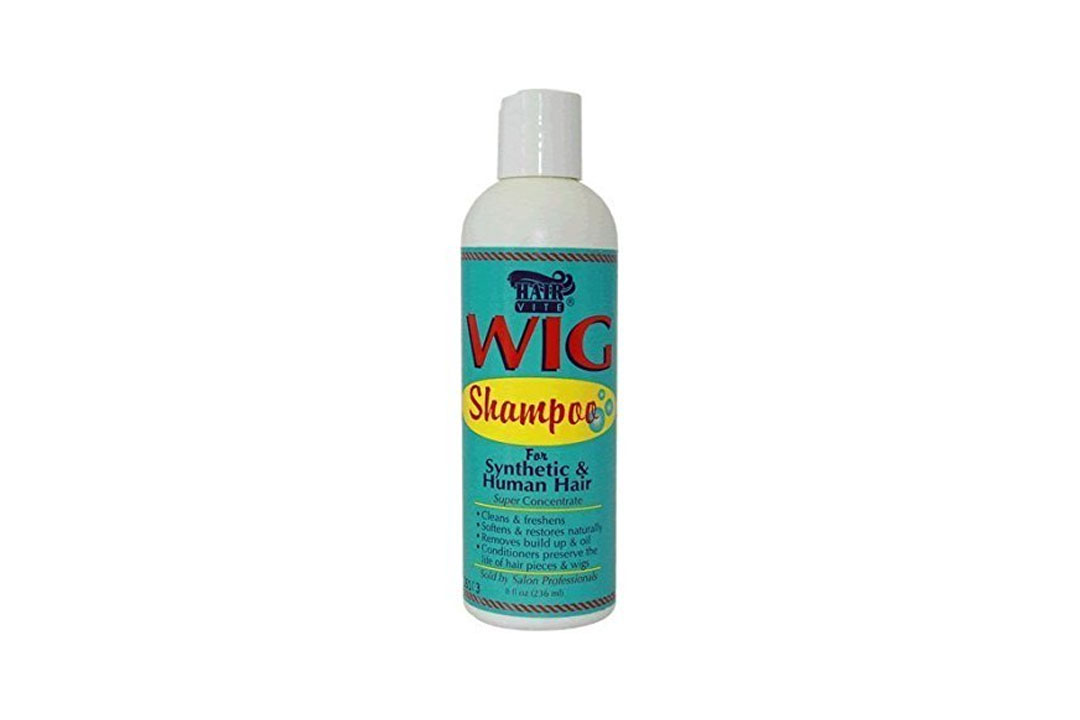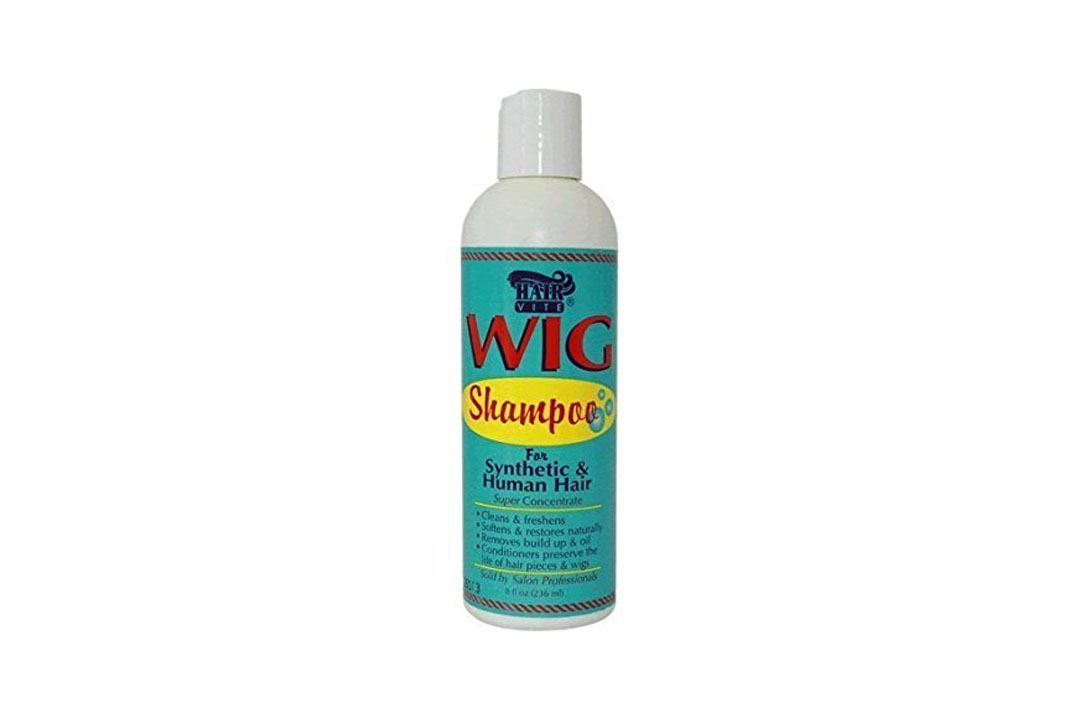 Hair Vite Brand Wig Shampoo For Synthetic And Human Hair is exclusively for wigs, and human hair extensions only. Use this shampoo to extend and preserve the life of your wig or hairpiece. This product cleans and freshens as it softens and restores naturally. It is the perfect formula to remove build-up and oil, while conditioning in order to extend the life of your wigs and hairpieces.
5. Hair U Wear Brand Wash And Wear Moist Shampoo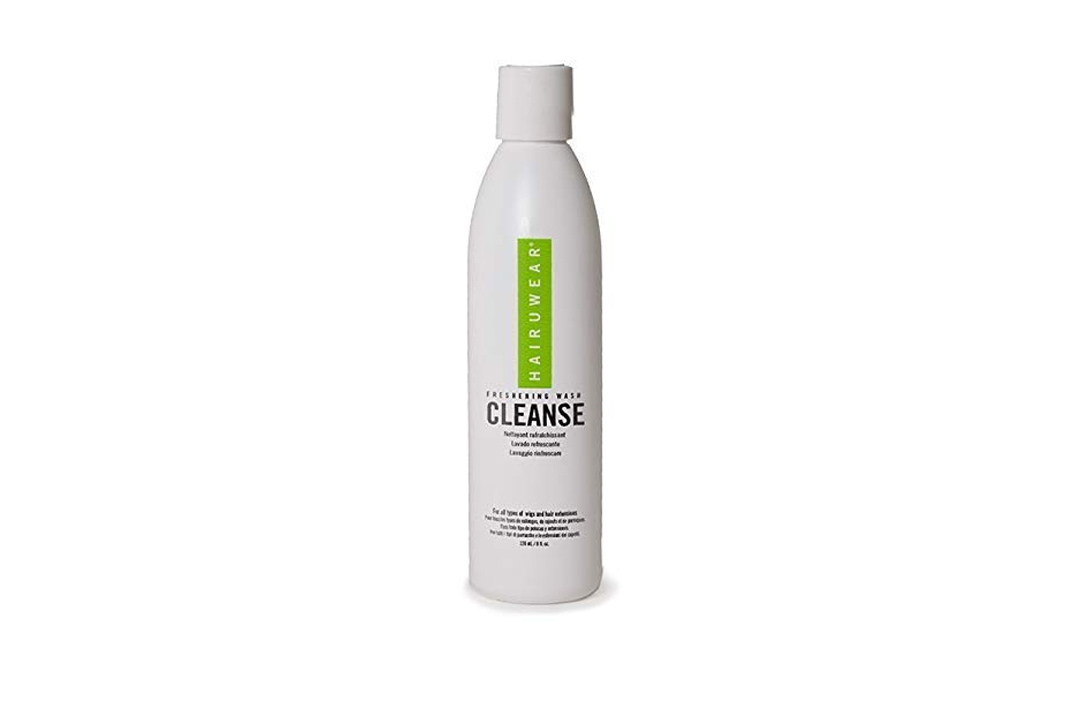 Hair U Wear Wet Line's Wash and Wear Moist Shampoo is a professional product that has been specially formulated for use on both synthetic and human hair. This incredible shampoo provides weightless moisture along with that shine you love. Introducing Hair U Wear's Wet Line, a professional line of wig care products engineered for today's demanding environments and designed to extend the life, luster, and texture of your wig or hair extensions all day strong, all day long.
4. Revlon Texturizing Cleanser & Revitalizing Conditioner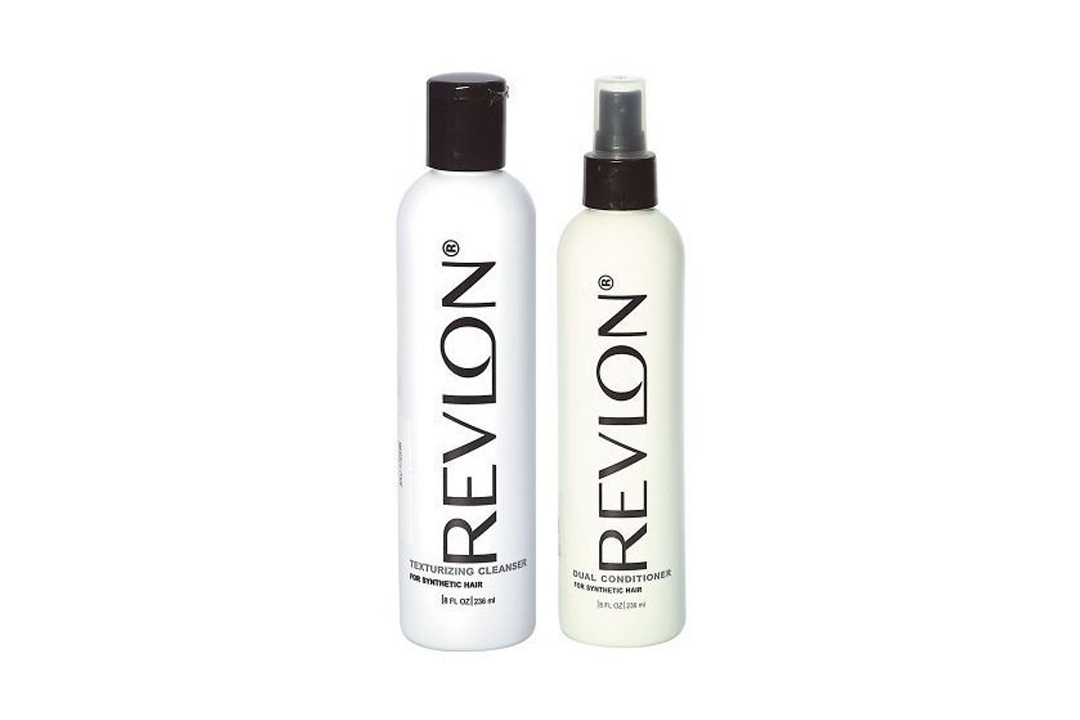 No products found.
Revlon Revitalizing Conditioner for Synthetic Hair freshens and conditions synthetic hair. This incredible product is a leave-in conditioner that works perfectly on both dry and wet synthetic hair. Spray Revlon Revitalizing Conditioner for Synthetic Hair on to revitalize and restore shine to flat, dull synthetic hair. The Texturizing Wig Cleanser by Revlon freshens up your synthetic hair by using Revlon's Wig Cleanser. This specially formulated shampoo keeps your hair looking both natural and healthy.
3. Brandywine Revitalizing Conditioner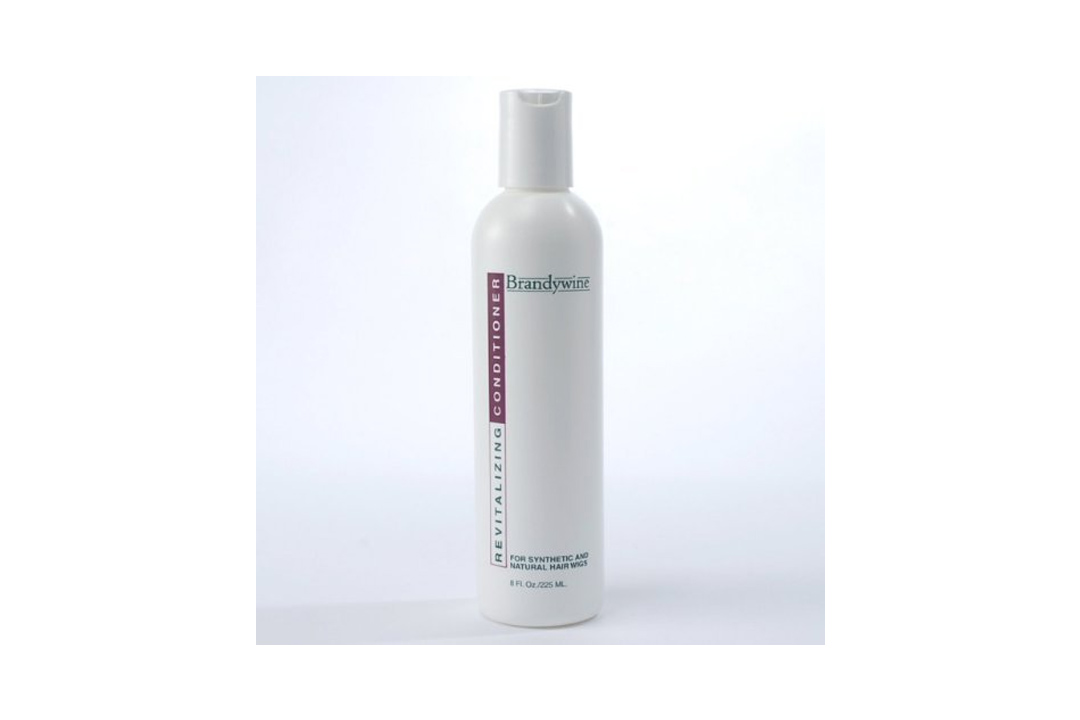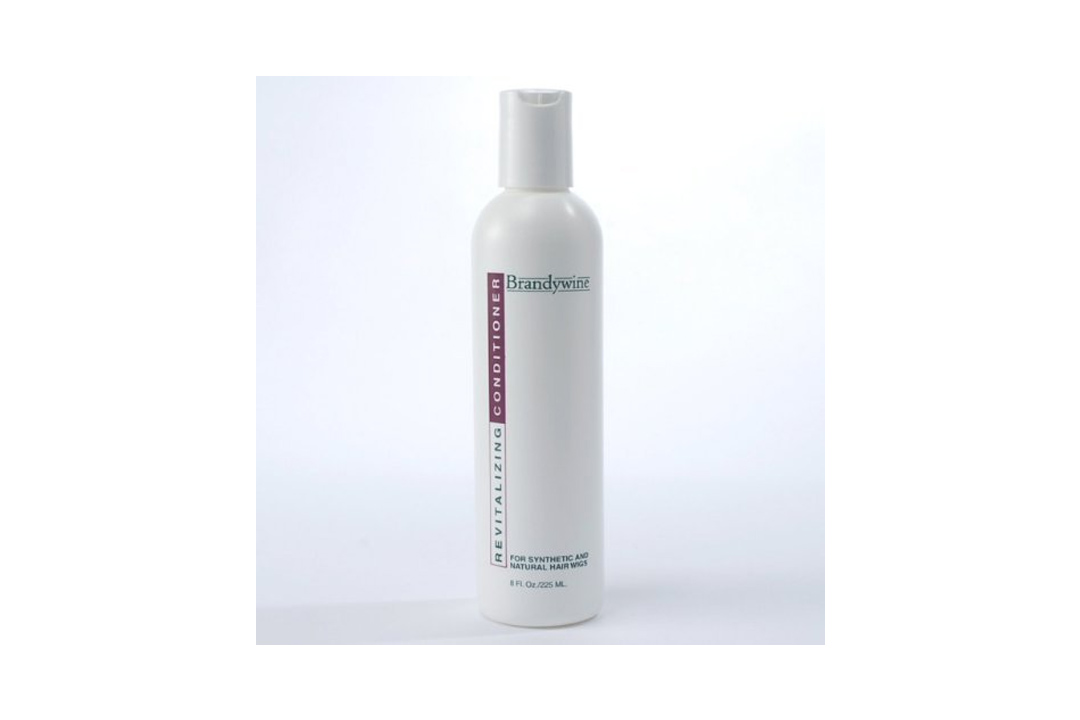 The Brandywine Revitalizing Conditioner is formulated with an enriched blend of high-quality ingredients. This product is famous for revitalizing dull synthetic or natural hair found in wigs and weaves. It will leave your hair feeling softer, shinier and easier to manage. Combine this product with Brandywine Non-Static Shampoo for that perfect look and feel.
2. Maple Holistics Argan Oil Shampoo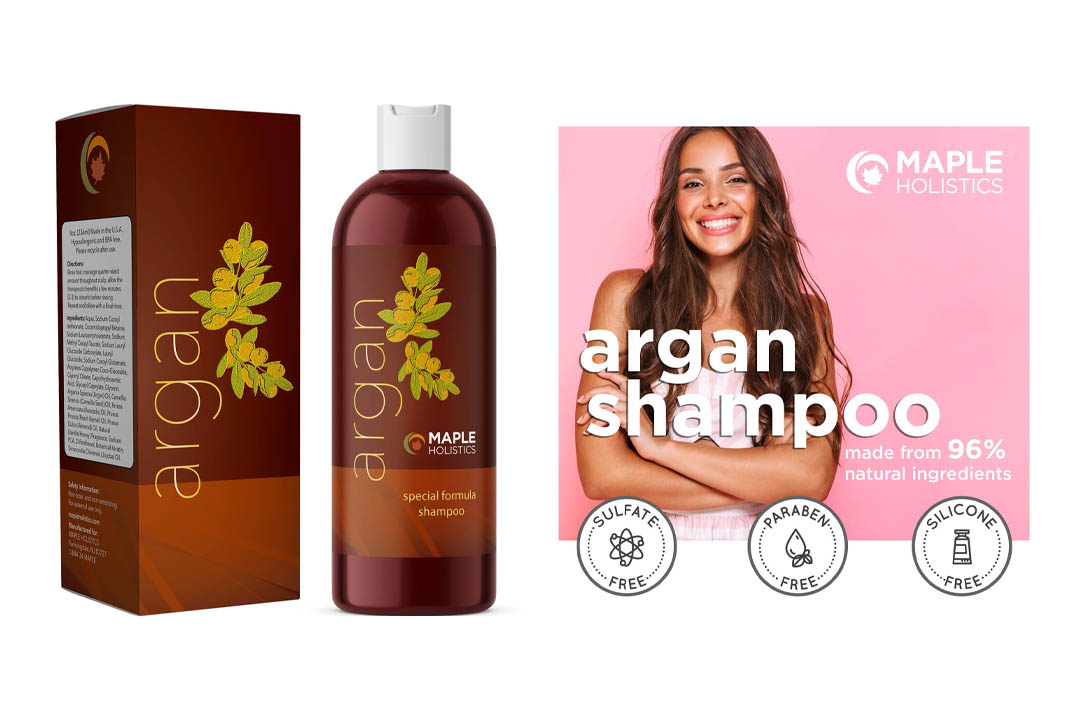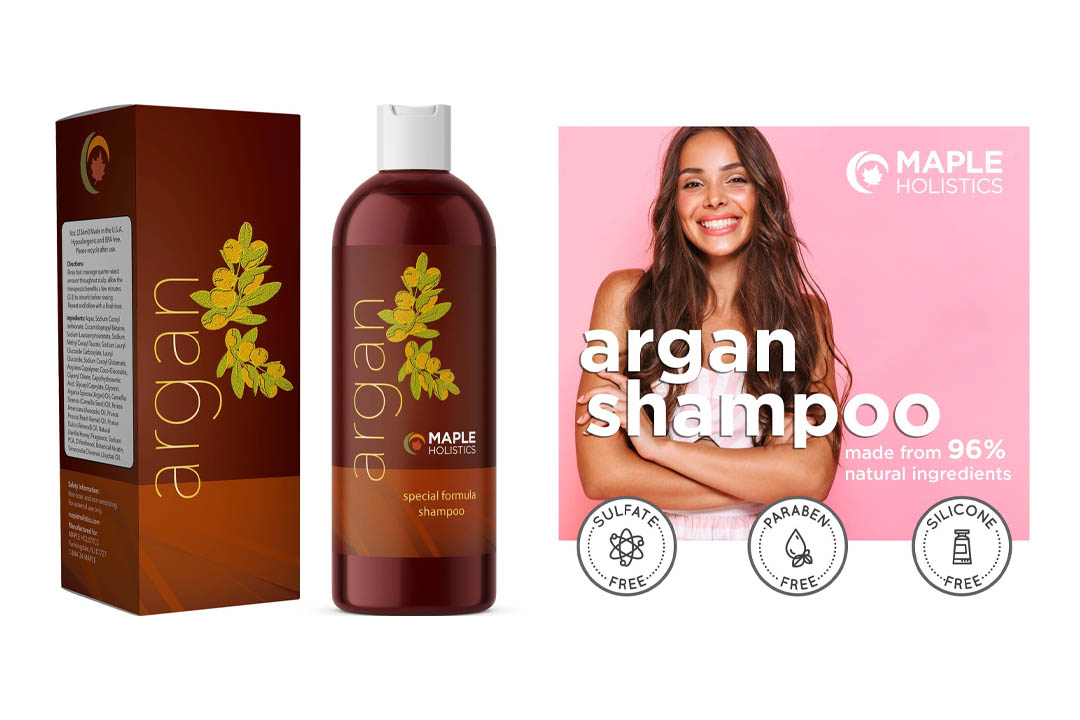 Maple Holistics Argan Shampoo is not just a natural shampoo enhanced with argan oil. Maple Holistics takes the therapeutic shampoo to the next level by formulating an all-in-one shampoo that contains every possible benefit that natural oils have to offer. It is masterfully blended and synergized in appropriate quantities for maximum therapeutic benefits, thereby providing you with the best solution to wash your synthetic and natural-haired wigs and other accessories to a shiny clean without harming them.
1. Pure Body Naturals Argan Oil Shampoo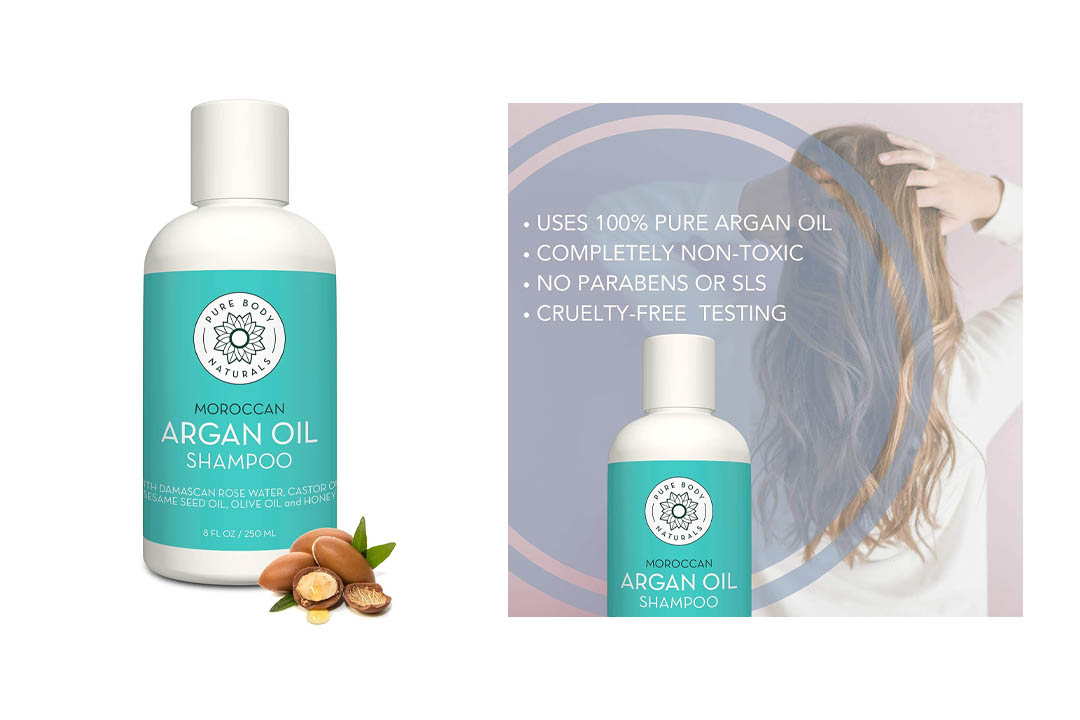 No products found.
Keeping up with the latest beauty trends can be a fun way to express your style. However, it also does a tremendous amount of damage to your synthetic and natural hair. From coloring and bleaching to using chemical-based products and styling tools, it's not uncommon to have dull, weak, or unhealthy weaves and wigs. With this product, you can certainly fix that problem.
Conclusion
All of the products listed above in our Best Wig Shampoo for Her Reviews are excellent choices. Each and every one of them is cost-effective, and are created specifically to wash your wigs in an effective manner. They are also made using the highest quality materials possible. It is ultimately up to you to decide which one of the ten listed wig shampoos are best for you on a personal level. You simply cannot go wrong with any of them.
Any Top 10 is a participant in the Amazon Services LLC Associates Program, and we get a commission on purchases made through our links.